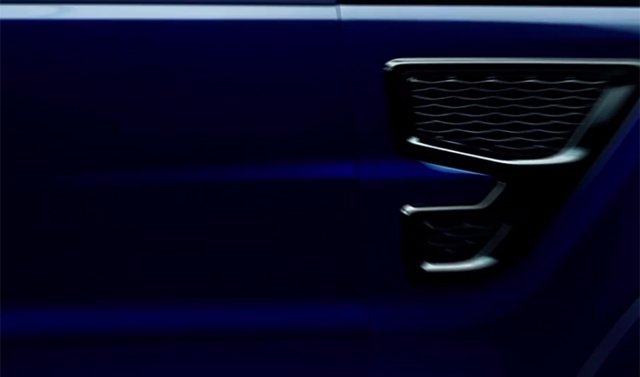 The 2015 Range Rover Sport SVR has been confirmed for a world debut in production guise at the upcoming Pebble Beach Concours d'Elegance. To help excite us prior to the unveiling, an exciting teaser video has also been released.
Despite the fact that an SUV generally isn't suited to the track, the teaser video continues to embrace the car's on-track prowess with it heard and seen screaming around the Silverstone racetrack.
[youtube]https://www.youtube.com/watch?v=LAZFOOKoFc8[/youtube]
Under the hood, it is powered by a supercharged 5.0-litre V8 engine delivering a potent 550 hp and when it reaches production, will also come fitted with a host of improved handling components including a better anti-roll system and stiffer suspension. The eight-speed ZF transmission will also be revised while improved brakes will be featured as well. Thanks to these figures, the car set a new SUV record at the famous Nurburgring after posting an 8 minute and 14 second lap!
When discussing this achievement, the company's chief engineer for vehicle integrity Mike Cross said, "The Nürburgring is a benchmark for vehicle development and testing, and cars become stronger, more durable and faster over its 13 miles and 70-plus corners. We wanted to see whether an SUV could behave like a performance car in this challenging environment. The results are spectacular and the Range Rover Sport SVR has demonstrated outstanding on-road performance capabilities."