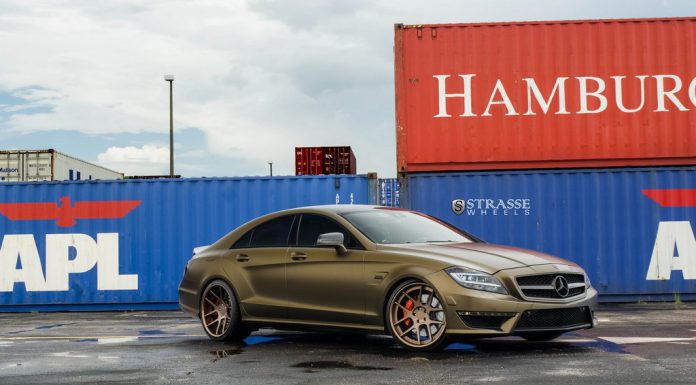 With a host of aftermarket tuning kits for the Mercedes-Benz CLS 63 AMG available, it is quite difficult to make one really unique from all others. However the following example is definitely that thanks to its bespoke finish and aftermarket wheels.
Most eye-catching is the matte wrap courtesy of Tatez Design. It is unlike any other we have seen before and seems to combine gold and brown to create a colour dubbed Matte Bond Gold.
Alongside the paint, this Mercedes-Benz CLS 63 AMG is completed with a set of SM5 deep concave wheels finished in matte bronze and which measure 20×9 at the front and 20×11 at the rear.