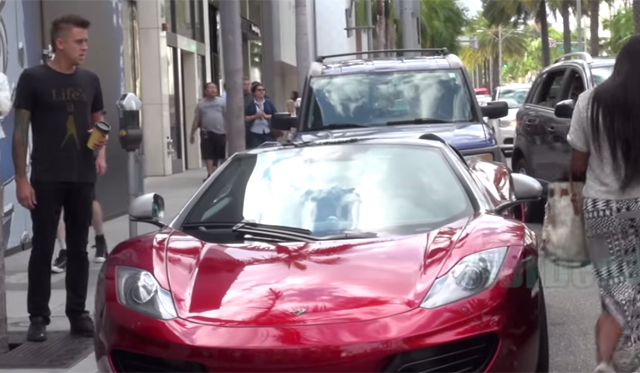 If like us, you are perfectionists about your car, you'll inevitably agree that anytime a small scratch of dent magically appears, you freak out. To see how supercar owners would react at the possibility of their vehicles being dented, the following prank was pulled.
[youtube]https://www.youtube.com/watch?v=OpmjBc8OddA#t=213[/youtube]
As pranks go, this one is as simple as they get. The pranksters simply wrote a note saying that they accidently dented the supercar and left that note on the window. When the owner reads the note, they inevitably freak out trying to find where that dent is. Unbeknownst to them, there is no dent!
Some of the cars featured in the clip include two McLaren 12Cs, a Maserati GranCabrio MC Stradale, Ferrari 458 Italia and the late Bijan's Bugatti Veyron.