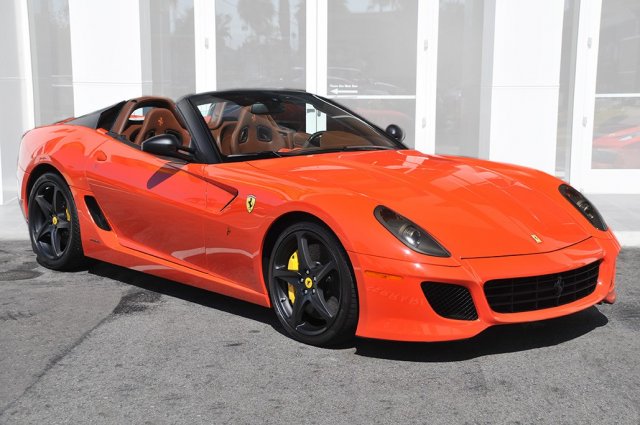 With just 80 examples of the Ferrari 599 SA Aperta ever created, it really is one of the rarest modern-day Ferraris. Despite what the name suggests, the 599 SA Aperta is essentially a convertible version of the Ferrari 599 GTO and thanks to some truly incredible design elements, is drop-dead gorgeous! Now one example is up for sale in California courtesy of Ferrari of Newport Beach.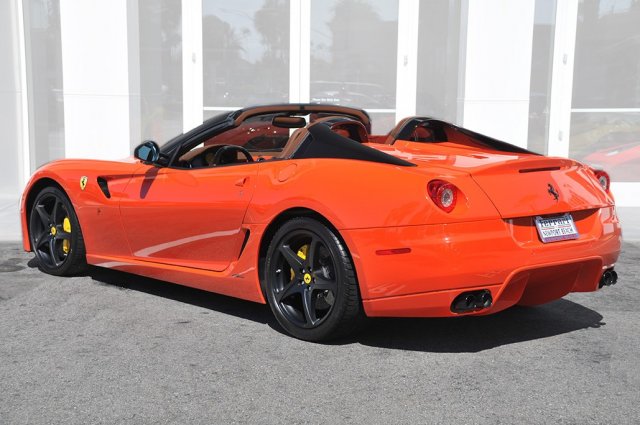 This particular example is finished in Rosso Dino and has just 225 miles on the clock. It features blacked out headlights, yellow brake calipers, black tailpipes as well as black wing mirrors, A-pillars and C-pillars. It also features orange stitching, a yellow tachometer and a steering wheel coloured in Iroko.
Under the hood, the Ferrari 599 SA Aperta features a 661 hp front-mounted V12 engine. When combined with a peak torque output of 460lb-ft at 6500 rpm, the Ferrari 599 SA Aperta can sprint from a standstill to 100 km/h in around 3.6 seconds. The SA Aperta then won't stop accelerating until it reaches its top speed of 325 km/h (202 mph). This particular example will set the buyer back $1 million.