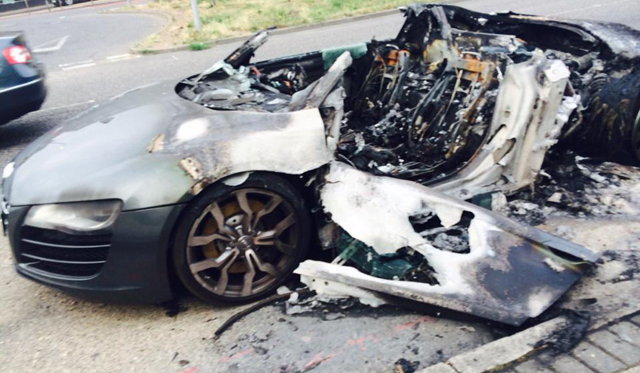 A silver Audi R8 V10 has been absolutely destroyed by fire in London leaving nothing left but scrap and burnt out metal.
Supercars suddenly igniting are far from a new occurrence and this sadly isn't an isolated incident as supercar fires seemingly happen all the time. In many circumstances, the fires are easily and quickly controlled but this one was clearly too intense and spread too quickly for fire crews to do anything.
It is unclear just what sparked the blaze but it is most likely to have started in the hot engine bay.
It goes without saying that the car is a complete write-off but hopefully the owner's insurance will help replace it!
[Via The Supercar Kids]