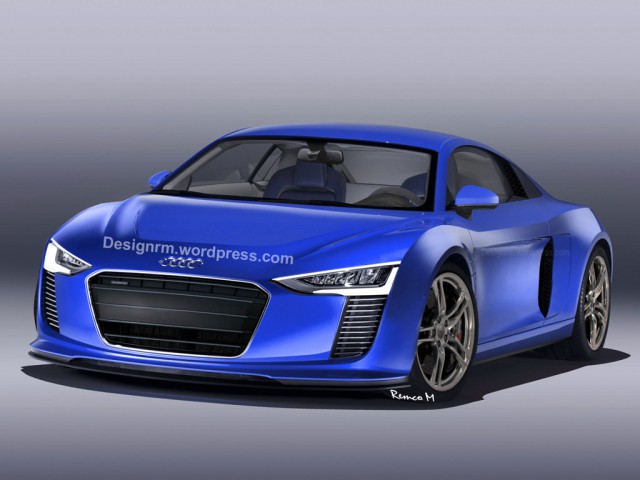 The next-generation 2016 Audi R8 is just around the corner and to give us an idea of how the new supercar could look, Design RM has created the following rendering.
We know that the design of the new R8 will be an evolution of the current car rather than a completely new design. We also know that the awesome side blades will be ditched with laser headlights very likely to feature. Beyond these details, little is known about the new R8 from a design front.
Nevertheless, Design RM's rendering sees the inclusion of a revised front grille, sharper headlights inspired by the new Audi TT as well as a new air intakes and a prominent front splitter.
From a powertrain standpoint, we know that the next-generation Audi R8 will be available with a V8, a V10 and as an all-electric model built to order. There is also a possibility a diesel version could be offered. The range-topping 5.2-litre V10 from the current car will be retained although it will be updated in line with the Lamborghini Huracan.
As for the entry-level next-generation Audi R8, there is some dispute about what it will be powered by with two main options. The first would be for the current 4.2-litre V8 to be retained but updated with the second option being a 4.0-litre twin-turbocharged V8 from Audi's arsenal.
[Via Design RM]