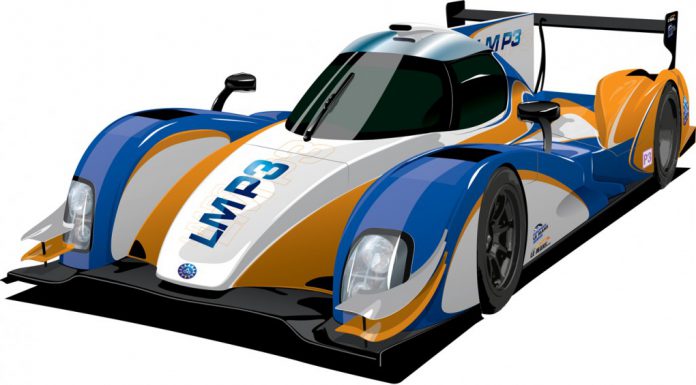 It has been confirmed that a new LMP3 class will be added to the World Endurance Championship from next year.
The decision was made by the Automobile Club de l'Ouest which says that LMP3 will act as a gateway series for teams heading into prototype racing. It is hoped that LMP3 will eventually replace the LMPC category.
From a visual standpoint, cars competing in LMP3 will shade many design traits to their LMP2 and LMP1 brethren. As a result, they'll feature closed-cockpits, carbon-fibre chassis' and many similar aerodynamic components to other prototypes. One of these key elements will be the prominent shark fin design at the rear which will be a necessity for all teams.
From a weight standpoint, LMP3 cars will tip the scales between 870 kg and 900 kg with power coming courtesy of a 420 hp V8 engine.
The cars will be all manufactured by Oreca with each one to cost no more than $264,000 in the US or 195,000 euros. Thanks to the relatively low cost of the new LMP3 cars as well as an entry-fee for a season of around $500,000, it is hoped that LMP3 will usher in a host of exciting new talent as well as wealthy gentleman racers.
As you'd imagine, LMP3 cars will compete in all rounds of the World Endurance Championship so that means we will see them at the 24 Hours of Le Mans from next year!