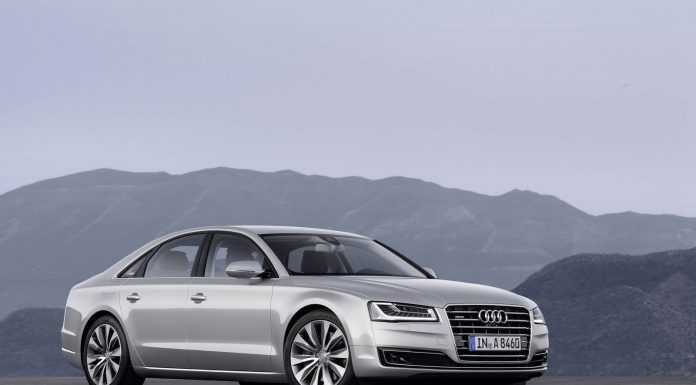 Audi is said to soon introduce its second e-tron model (excluding the rather mysterious R8 e-tron) with the Audi A8 following on from the Audi A3 e-tron Sportback.
Set to be powered by the company's new 3.0-litre V6 diesel engine, the Audi A8 e-tron should deliver 368 hp and 700 Nm of torque thanks to the addition of an electric motor. While details about this electric motor haven't been revealed, it will likely be larger than the one found on the A3 e-tron. However big it is, Audi says the A8 e-tron will have an all-electric range of around 50 km (30 miles).
The new 3.0-litre V6 diesel mated with its electric motor is set to be revealed at the beginning of 2015 before production commences. Once it does, it will be fitted to other Audi models beyond the A8 with likely candidates being the Q7 and A6.
[Via Auto Express]