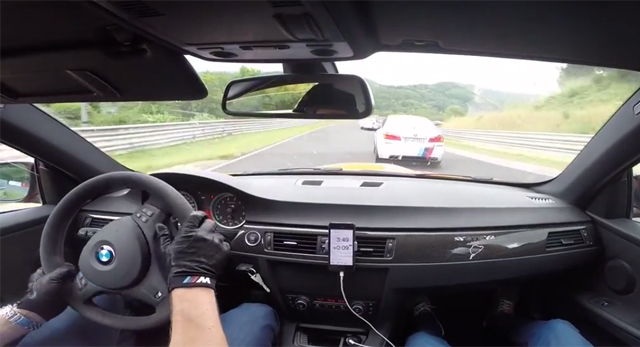 The BMW M3 GTS is the most potent variant of the E92-generation M3 ever offered. Created in a similar vein to the E46 M3 CSL as a stripped down hardcore derivative of the 'standard' car, the M3 GTS features a host of performance and visual modifications to ensure it is more capable on track.
[youtube]https://www.youtube.com/watch?v=jFroPYlmODk#t=418[/youtube]
Recently, a stunning orange example hit the Nurburgring and by chance, came across the famous BMW M5 'Ring Taxi which it proceeds to follow for the entire lap. As the video shows, the M5 manages to pull away down the straights thanks to its extra power but through the corners, the additional downforce and lighter overall weight of the M3 GTS makes it that little bit faster!