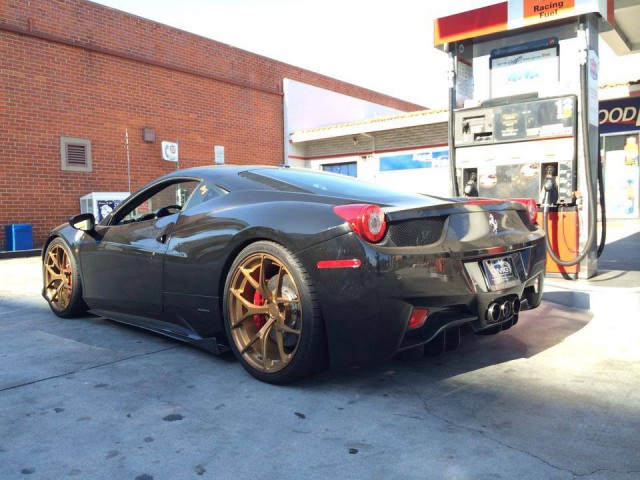 Straight out of the factory, the Ferrari 458 Italia produces one of the most insane exhaust notes on the market. The shriek produced by its 4.5-liter V8 which revs all the way to 9000 rpm simply sends shivers down your spine. The following Ferrari 458 Italia however, takes that exhaust note to a whole new extreme!
[youtube]http://youtu.be/tRK51E6tROU[/youtube]
This 458 is surely one of the most desirable examples around. Modifications include gold PUR wheels, a full Seibon carbon body kit, Novitec lowering springs, and of course, the custom made GMG Racing test pipe exhaust!
[youtube]http://youtu.be/8-imdaIMYpA[/youtube]