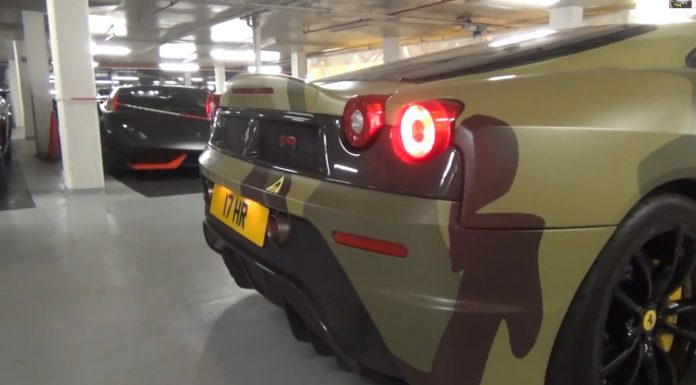 A weeks weeks ago we reported on a very cool looking camo wrapped Ferrari 430 Scuderia that was for sale in London. The car is for sale and seems to still be cruising the streets of Knightsbridge. This Scuderia features a rather epic party-trick…it spits flames!
[youtube]http://youtu.be/DcsSMKLRvEg[/youtube]
The glorious sounds and flames that come out of the back of this unique 430 come courtesy of a Capristo Exhaust System. We certainly approve. It can be yours for £179,995 (approx €225,000).