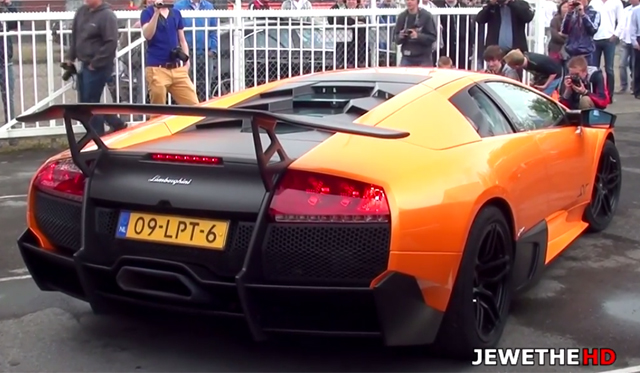 Despite being five years old, the Lamborghini Murcielago LP670-4 SV still manages to turn heads all over the world. Of course, this isn't all that surprising considering how it looks, how fast it is and of course, how its epic 6.5-litre V12 engine sounds!
[youtube]https://www.youtube.com/watch?v=zG7zJ5toRnk#t=63[/youtube]
The following video of a stunning orange Murcielago SV was recently filmed and shows the Italian supercar attending a supercar event and turning heads just like you'd expect a former halo Lamborghini to do. As for the sound, well, the video speaks for itself!