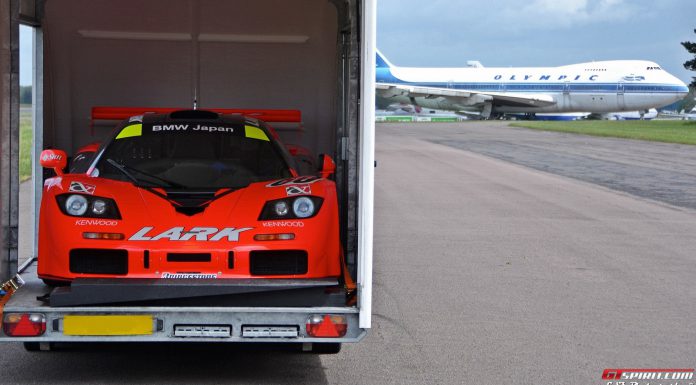 Over the weekend of the 25-27th July, Silverstone will host its annual Silverstone Classic, the world's biggest classic motor racing festival. Founded in 1990, it is dedicated entirely to race cars throughout the history of motorsports from Formula 1 to LeMans, and one such car that will stand out at this years event is the McLaren F1 GTR #13R.
#13R is owned by our good friend Andy74b, and in his pursuit to raise £10,000 for local children's charity Chestnut Tree House, Andy is raffling off a passenger ride in his F1 GTR at the Silverstone Classic to one lucky person!
This F1 GTR in question was original purchased by Team Goh of Japan in 1996 to run in the All Japan Grand Touring Car Championship's GT500 class, now Super GT, and was driven by Naoki Hattori and Ralf Schumacher, finishing 2nd in the championship behind the other Team Lark F1 GTR driven by David Brabham and John Nielsen.
So to be in with a chance of winning this unique opportunity, and raising a shed load of cash for a good cause, head over to his Just Giving page, buy a £10 ticket or two and follow his Twitter page as the lucky winner will be announced on Friday 18th July!