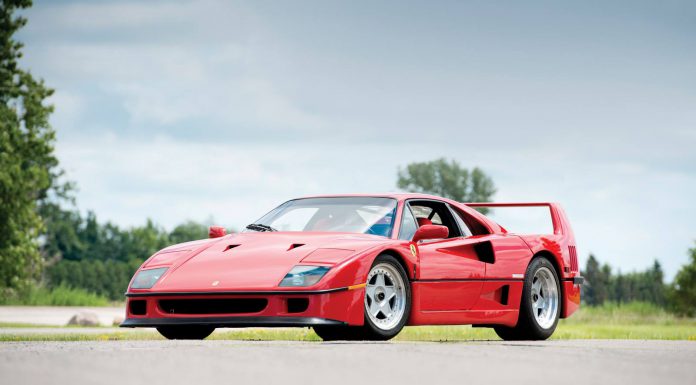 Singer-songwriter Rod Stewart's stunning red Ferrari F40 is set to go under the hammer at the Auctions America Burbank event on Saturday, August 2nd.
This particular 1990 Ferrari F40 is chassis number 86746 and was the 60th of just 213 U.S. specification F40s ever built. It is unclear who else owned the F40 at some stage besides Rod Stewart but it is said to have been cared for beautifully by all owners and only has 7900 miles on the clock.
Additionally, the car recently had a major service and belt service by certified Ferrari master technician John Heim from San Francisco Motorsports. The original paint remains intact with the lightweight carbon fibre visible through the paint as the F40 only ever featured thin paint to save on unnecessary weight. The interior is also said to be immaculate with the carbon fibre bucket seats looking virtually new.
The sale includes the factory Ferrari F40 luggage set, all books and manuals, the factory tool roll, tyre pump and car cover.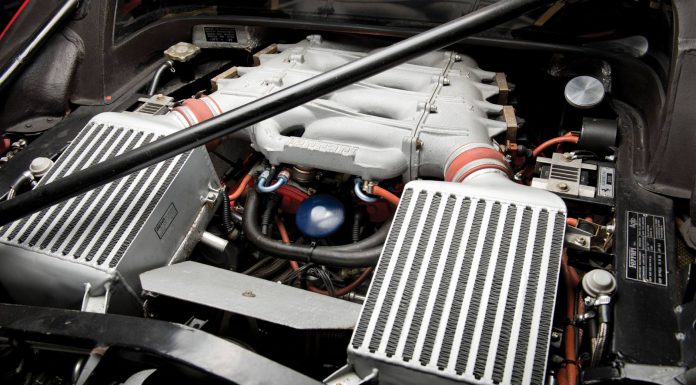 When it goes under the hammer, it is expected to fetch between $1 million and $1.3 million.
As with all stock Ferrari F40s, it features a potent twin-turbocharged 2.9-litre V8 engine delivering 478 hp. With the car weighing just 1088 kg, it was the world's first production car to top 200 mph!