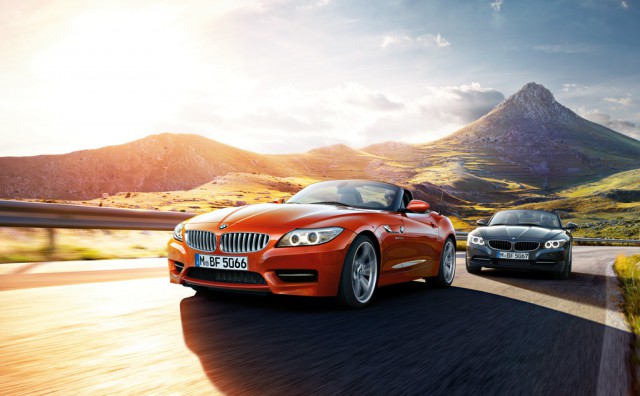 The ongoing Toyota and BMW remains somewhat of a mystery. While we know the two have been collaborating on a duo of sports cars for some time, just what models they are creating remains a keen point of discussion. As a matter of fact, this year alone we've heard the two are create a Lexus LFA successor, a BMW Z7 and Lexus ZC/ZR or a new Z4 and a new Supra.
Now reports about the new Z4 and next-generation Supra have resurfaced with them suggesting that the two sports cars could arrive as soon as 2017. Nikkei is reporting that the two are creating a new sports car platform as previously mentioned. It then says that the platform will be shared between the new BMW Z4 and bring back the Toyota Supra from its 12 year comatose. Both could arrive on the market in 2017.
According to previous reports, there's a change that the two will feature supercapacitors like the potent Toyota Yaris Hybrid R. In the Yaris, its 1.6-litre petrol engine delivers 300 hp on its own accord. Add in two electric motors and that rises to 420 hp. The supercapacitors are then utilised to store engine recovered during braking with them joined by a third electric motor acting as a generator.
According to these reports, both the new BMW and Toyota sports cars will utilise supercapacitors for the first time for a road car. Importantly, the Yaris Hybrid R's powertrain won't be used for either the Z4 or Supra replacement and will instead serve as a basis for a new powerplant to be built around it. It is most likely that a 2.0-liter engine from BMW but designed by Toyota will be utilised.
[Via Nikkei]