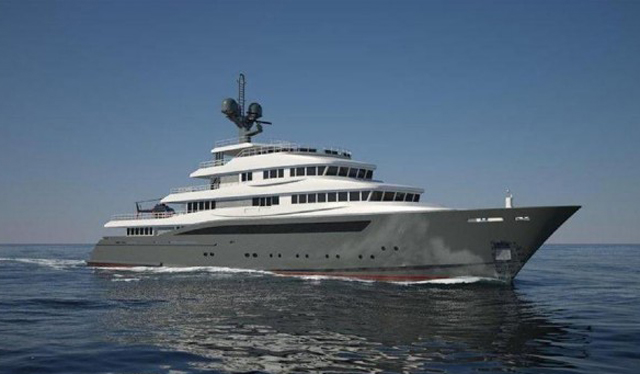 The following superyacht dubbed the Columbus Global Explorer is the most expensive yacht for sale on James Edition with an asking price of 50 million euro or just under $70 million in the U.S. As a result, we just couldn't help but share it with you!
The ship has yet to be made and consequently, the future buyer will be able to specify it to their wants and needs with construction to take place in Naples, Italy. It will feature two engines which together, deliver an impressive 1710 hp. It has a max speed of 18 knots with a cruising speed of 15 knots and includes all the luxurious you would expect from a superyacht costing well into the eight-figure range!
From the outside, the yacht includes a large helipad capable of supporting a 12-metre long and 3000 kg helicopter. On the lower deck at the rear, it includes outdoor seating and dining as well as a luxurious bar area. The top deck is largely occupied solely by the massive owner's suite with doors which open up on to a private seating area.