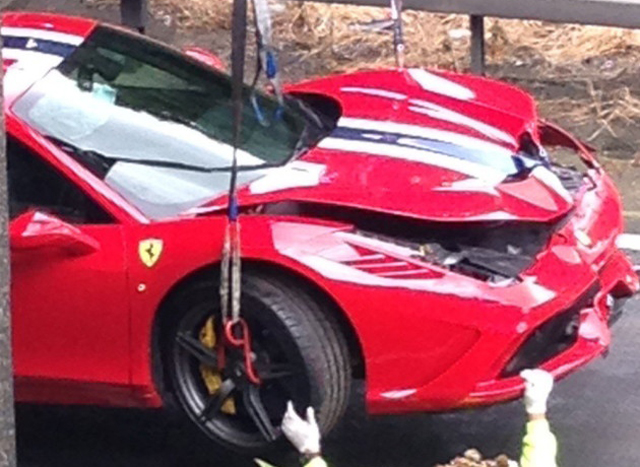 A Ferrari 458 Speciale has crashed in the United Kingdom. The crash occurred on the A12 highway between Dedham and Langham.
The exact cause of the crash isn't known but it is believed that it started raining just before the crash. As a result, it is likely that the driver spun out on the highway and judging by the damage, may have hit the Armco barrier to the side of the road.
While pictures of the rear-end aren't available, the damage is likely limited to the front end. Both the front bumper and bonnet have been damage quite severely but apart from that, the car appears to be fine meaning it should be back on the roads in no time.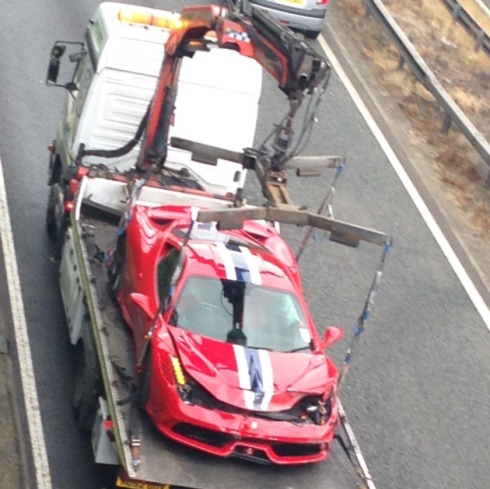 The driver managed to walk away from the crash unarmed.
[Via EADT]