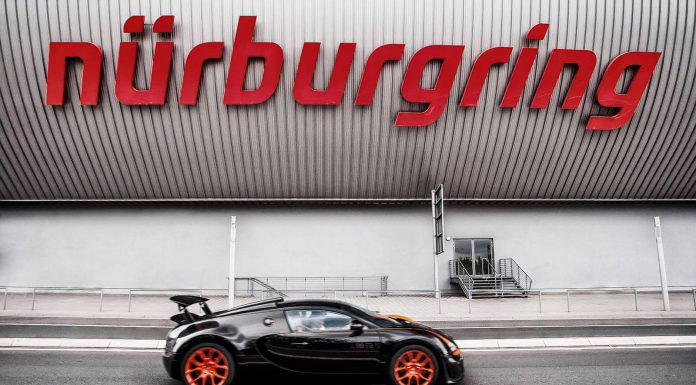 We recently joined French supercar manufacturer Bugatti at the Nurburgring 24 Hours race. Two Veyron Grand Sport Vitesses led the pack of 175 competing cars prior to the start of the race on a full-lap celebration run in front of more than 200,000 spectators.
Bugatti president Wolfgang Duerheimer was behind the wheel of one of the cars, the exact 1,200 hp Vitesse World Record Car which set the speed record for open-top production sports cars at a top speed of 408.84 km/h (254.04 mph) last year. GTspirit was in the passenger seat of that car, so expect a review of the record-setting supercar in addition to a behind the scenes look at the N24h from us shortly!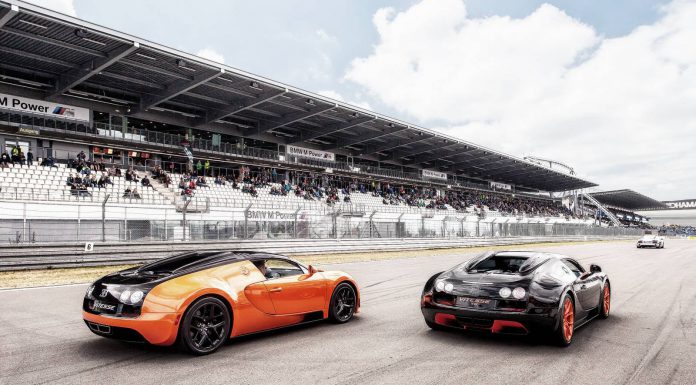 GTspirit photographers Fabian Raker, Phillipp Lohmann, Jesper Van de Noord, and Mitch Wilschut were also in attendance at the N24h and provided the photos you see here. See the full results of the Nurburgring 24h in our article and don't forget to check back for our exclusive look at the Nurburgring 24h with Bugatti!