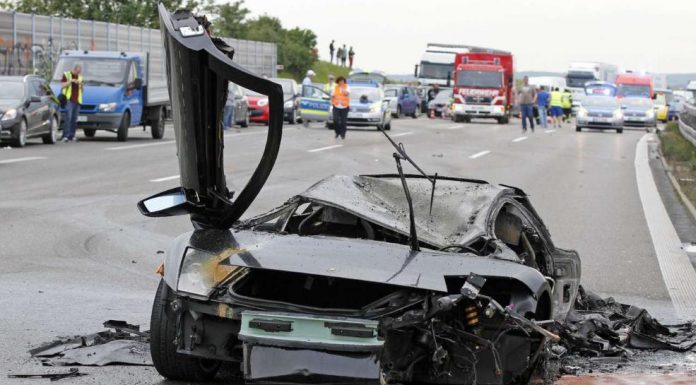 A couple have died and their Lamborghini Murcielago destroyed after bursting into flames on the A8 autobahn near Stuttgart, Germany on Saturday.
The first generation Lamborghini Murcielago spun on the unlimited stretch of autobahn, slammed into an embankment and was thrown back onto the road. It then burst into flames killing the couple inside. The cause of the accident is still unknown. Initial rumours of an illegal street race appear to be untrue and local police doesn't rule out a mechanical issue with the Murcielago. This wouldn't be the first time a first generation Murcielago suffers a mysterious mechanical defect that causes the car to suddenly loose traction on a straight road.
As the pictures show, the first-gen Murcielago was completely destroyed by the time fire crews made it to the scene.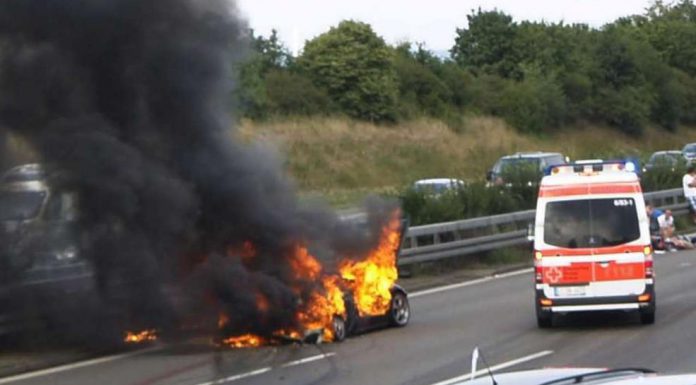 The couple leave behind a young child.