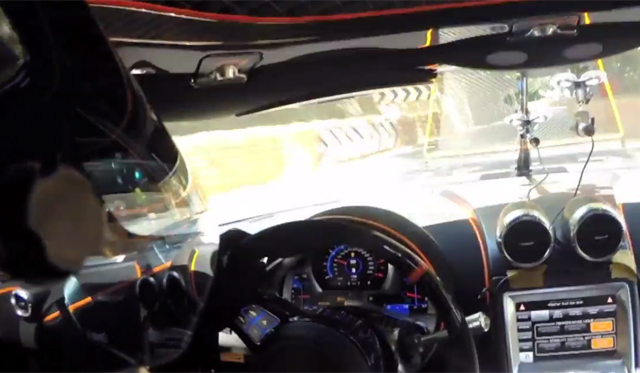 This weekend, the Koenigsegg One:1 made its dynamic debut at the Goodwood Festival of Speed 2014. Designed and created as the Swedish firm's most potent, powerful and fastest car ever, the Koenigsegg One:1 promises performance which will put it yards ahead of its rivals.
[youtube]https://www.youtube.com/watch?v=sLT0Y0mhw1M#t=178[/youtube]
Because just 6 customer cars are destined for production, very few people in the world will ever have the opportunity to ride inside the incredible One:1. Thankfully, The BHP Project were able to do just that at Goodwood and fitted a POV camera as well as a GoPro on the roof to capture the One:1's fast sprint along the tricky hillclimb!