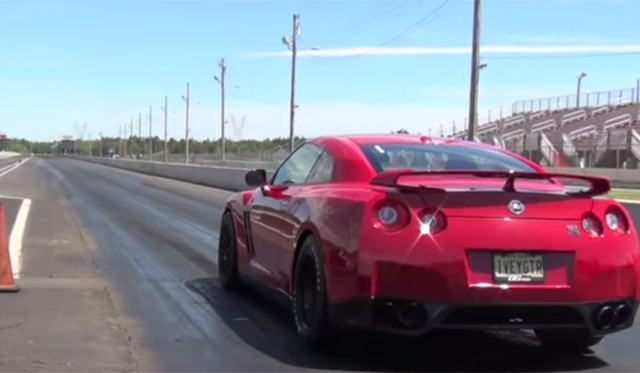 The AMS Performance Alpha Omega Nissan GT-R is the quickest accelerating and most powerful road-legal GT-R ever created. With the heavily tuned GT-R delivering an astronomical 1800 hp at the wheels, it has been the first GT-R to record a nine-second quarter mile, an eight-second quarter mile and most recently, cracked into the 7-second barrier!
[youtube]https://www.youtube.com/watch?v=ATfynLEDY5w[/youtube]
Created as a test bed for future performance packages from AMS Performance, the Omega Nissan GT-R has resulted in cars like this epic 1800 hp, Alpha 16 package equipped red, customer Nissan GT-R being created. With absolutely brutal acceleration just one throttle pedal push away, this GT-R recently cracked the mid-8 seconds and as the video shows, controlling this power certainly isn't easy!