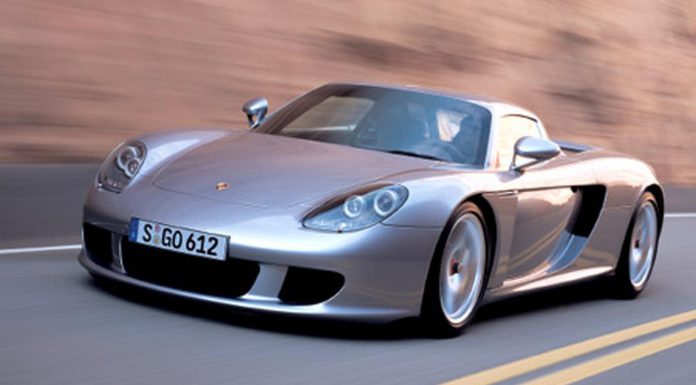 While supercars are absolutely thrilling to drive, exciting to own and stunning to look at, they also have some negatives most prominently with generally high running and repair costs. A local council in the United States has found out the hard way just how expensive a car like the Porsche Carrera GT can be to repair after agreeing to pay $44,000 to repair a Carrera GT which was rear-ended by a police car.
The Tuscon city council agreed to pay the bill after the sought-after German supercar received damage to its right taillights, rear bumper and exhaust system. The bumper is of course made from lightweight carbon fibre meaning it has to be fully replaced while the exhaust system is made from a mix of steel and nickel and is also extremely expensive to repair or replace.
As a reminder, the Porsche Carrera GT was originally launched in 2004 and less than 1300 examples were ever produced. It is powered by a howling 5.7-litre V10 engine which produces a still impressive 605 hp despite being more than a decade old. Consequently, the car can reach 100 km/h in 3.7 seconds and sprint down the ¼ mile in 11.1 seconds at a top speed of 214.7 km/h. Top speed is 330 km/h (205 mph).