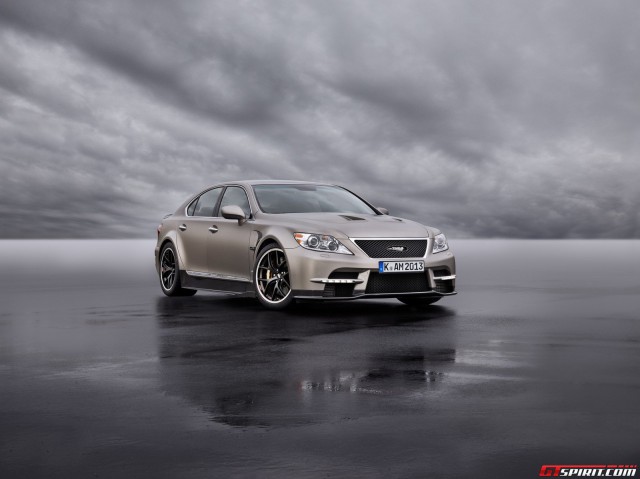 Back in 2010, Toyota Motorsport GmbH (TMG) revealed the Lexus LS 460 based TMG Sports 650 Concept. Designed to preview a potential high-performance division of Toyota and Lexus to rival AMG, RS and M, the project was certainly interesting. However, it has now emerged that the possibility of TMG becoming a dedicated performance sub-brand is unlikely.
While speaking with Australian publication Motoring near Cologne, Australian media, business operations director Rob Leupen said "I don't think you will find in the next four or five years a TMG car in any dealership."
When discussing the purpose of the original TMG Sports 650 Concept, Leupen said, "The LS for us is a showcase, it had nearly everything changed; there was new suspension, we changed aero, the V8 turbo, the changes we made in the passenger area. This showed TMC [Toyota Motor Company] what we could do and that in the country where we are located and the technology that is around us means we could do high performance cars," he said.
As a reminder, the car features a 5.0 liter 650 hp-strong V8 engine, intended to achieve a top speed of 320 km/h via an eight-speed high-torque-capacity transmission. The maximum performance is achieved at 6500 rpm with a maximum torque of 765 Nm at 5460 rpm. Naught to 100 km/h is done 3.9 seconds.
[Via Motoring]