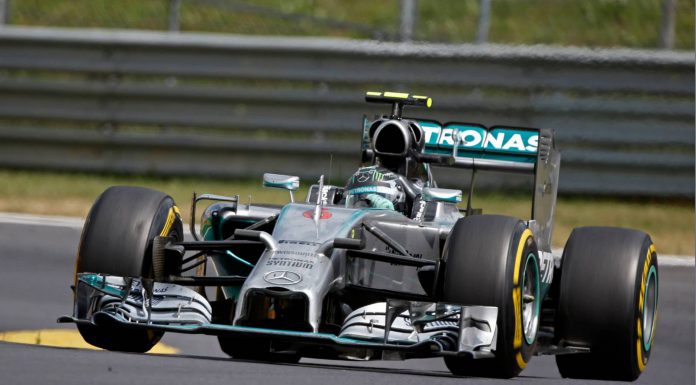 Mercedes Petronas is back to claiming double wins after today's Austrian Grand Prix, where Nico Rosberg finished in P1 ahead of teammate Lewis Hamilton. Their chain had been broken off in Canada after both their cars suffered brake problems. The qualifying session was sour for the Mercedes team after Hamilton failed to post any time, Rosberg set the third fastest time while the Williams Team of Felipe Massa and Bottas locked the front row. It was Massa's first pole position in 6 years.
When the race started, Massa lead the pack swiftly with teammate Bottas behind him. Rosberg was able to shoot past Bottas but the Williams Team driver regained his second place moments later. The main show was happening several spots behind where Hamilton was climbing up hurriedly. The Briton started by passing Ferrari's Kimi Raikkonen and Toro Rosso's Daniil Kvyat to settle in seventh. He then passed Red Bull's Daniel Ricciardo and McLaren's Kevin Magnussen and by the end of the first lap he was fourth!
The Williams were leading away from Rosberg before the Mercedes duo then pitted for soft tires leaving the lead to Perez in the Force India car. When the two Williams cars pitted for soft tires, Rosberg was running behind Perez but sooner than later he was able to snatch the lead. Hamilton was now in third, Massa in fourth and Alonso in fifth for Ferrari. Hamilton stopped for new soft tire in lap 39, followed by Rosberg in lap 40 and Bottas in lap 41. At this point Hamilton was able to jump into second place.
Alonso finished in fifth place, followed by Perez in sixth while Kevin Magnussen placed McLaren in seventh. Ricciardo was eighth and the best placed Red Bull car of the day. Hulkenberg was ninth for Force India while Raikkonen rounded of the top 10 in the Ferrari.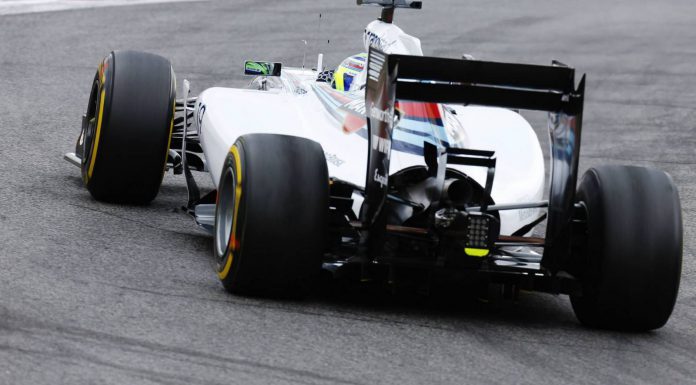 Red Bull Racing was not lucky as their foreman Vettel retired from the race alongside Kvyat and Jean-Eric Vergne. With Bottas and Massa finishing in third and fourth respectively, Williams earned 27 points and are now ranked fifth in the constructor's standings. Mercedes is still in the lead with 301 points, followed by Red Bull with 143 points and Ferrari with 98 points. Rosberg leads the drivers standings with 165 points ahead of Hamilton who has 136 points. Ricciardo is third with 83 points.
Driver Quotes:
Nico Rosberg, 1st:
That was an amazing weekend for us here. It was so great to be back again in Austria – for me, it felt almost like being at my home race in Germany! This is a great track, with amazing fans and at the end also with a great result for us. I have to thank the team for a great car and a perfect strategy. We chose the aggressive way to pit earlier and to overtake the Williams that way and that worked out quite well. We had to look after our brakes, which was a big job for the whole race. Also this worked out perfectly for me. Before the weekend, my target was to extend the lead in the championship, which I achieved. So I can be quite confident before the next home race for our team in Silverstone. A great job also from Williams, they were the second force today. Congratulations to them.
Lewis Hamilton, 2nd:
After what happened yesterday in qualifying, today was all about damage limitation for me, so I'm as happy as I can be with a P2 finish. I have had the pace in the car all weekend here but I wasn't able to capitalise on that, so getting second place from a bad weekend is pretty good, I guess. I had a rocket start – it's something we've be working hard on all year and it was one of the best I've ever had. You can't ever plan what's going to happen but I managed to put the car in all the right places and climb to P4 by the end of the first lap. We were managing the brakes a lot today, because I was in traffic for most of the race and it was the most important thing to bring the car home, so that was a real balancing act. But the strategy worked really well for me to get into second position, then I tried to start pushing Nico – but he didn't make any mistakes and I didn't have the chance to overtake. The guys did a fantastic job today to get us another one-two and the fans here in Austria have been insane. Next race is in Silverstone and all the positive energy from my home fans; it will be a special time and I'll be going all out for the win.