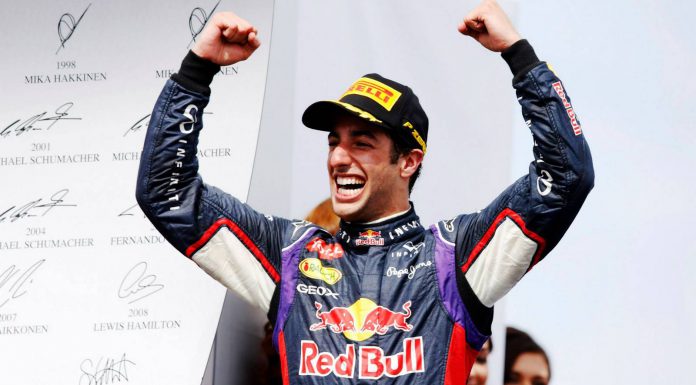 Red Bull finally broke the long reigning Mercedes-Petronas streak during yesterday's Canadian GP. Daniel Ricciardo took his maiden win in the thrilling race that had started in the usual way, with the two Mercedes drivers Hamilton and Rosberg taking the lead and storming away from the pack. Ricciardo's win for Red Bull comes after several trials, he had already grabbed a couple third place finishes this season.
The ice-breaker for Ricciardo came after the Silver arrows reported significant losses of power. This meant that the pack behind led by Massa in the Mercedes powered Williams car would now close in swiftly. After Hamilton and Rosberg pitted for fresh tires, Massa took the lead but Hamilton would soon join in to snatch the lead away from Massa. Rosberg rejoined and was now in P1 while Hamilton was forced to retire due to brake failure after battling with his teammate for many laps.
The battles kept coming after Hamilton's retirement as Massa, Perez, Vettel, Ricciardo and Rosberg were all fighting for the prize. Meanwhile, the loss of power in Rosberg's car was now evident as he was running on combustion engine power alone due to a failure of the electric recovery systems. Ricciardo managed to finally get past Perez on the 66th lap at Turn 1 and was just left with the ailing Mercedes to chase down.
With the aid of the DRS on lap 68, Ricciardo finally snatched the lead from Rosberg. Perez was third, Massa was fourth and Vettel in fifth. Massa deployed a bold move to pass Perez but ended up making contact with the Mexican, sending both cars into the barrier during the final lap. The stewards blamed Perez for the incident after establishing that Perez changed his line when Massa was about to pass him. He was slammed with a five place grid penalty to be effective in the next round.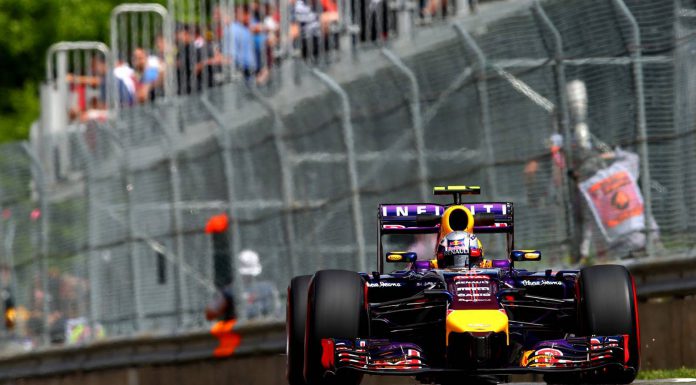 The crash was an opportune moment for Vettel who was running fifth, he moved swiftly escaping the incident and crossed the line in third. Jenson Button finished in fourth ahead of Force India's Hulkenberg. Alonso was sixth and the best placed Ferrari of the day while Valtteri Bottas was seventh and also the best placed Williams of the day as his teammate Massa was placed in 12th after the crash and Perez 11th.
There were numerous retirements from the race on top of Hamilton's DNF with neither of the Marussias finising as they both suffered severe damage on the opening lap due to contact made between them. The Caterhams and Lotuses did not finish either and neither did the Toro Rosso of Daniil Kvyat.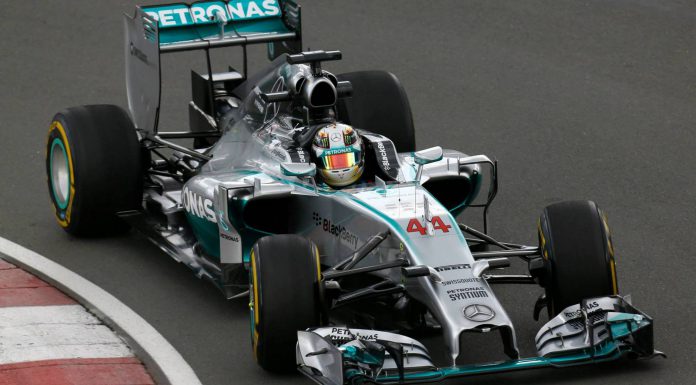 Rosberg still leads the standings with a total of 140 points against 118 of Hamilton while Ricciardo is third with 79 points and ahead of Alonso who has 69 points. In the constructors' standings, Mercedes is far much ahead with 258, Red Bull is second with 139 while Ferrari is third with 87. The next round will be in Spielberg, Austria on June 22nd.
Drivers' Quotes:
Daniel Ricciardo, 1st:
I'm a Grand Prix winner! I think it still seems a bit surreal to be honest, just because it all happened so quickly at the end. I was third for a while and then it all happened in a really exciting fashion. Once I got past Perez I knew I just had to drive clean and get in Rosberg's DRS zone and, from then on, it was just awesome. Finishing under the safety car made it a bit weird, but I wanted to make sure the two drivers who were in the accident were okay before I started celebrating. We achieved a great result today with first and third – so let's enjoy it – but we will still have some work to do also. This will motivate the guys to work even harder and find even more, so I'm sure it will keep coming even better for us at the next few races.
Lewis Hamilton, DNF:
I did the best that I could out there today and felt like I was having a strong race but unfortunately it just wasn't our day. Montreal has been a good track for me so to come here and not finish is disappointing but there are plenty more races ahead of us this season so let's hope for better fortune. There was nothing I could do about our issues really. We were managing the loss of power but as soon as I finally made the jump on Nico in the second pit stop, my brakes failed going into Turn 10. It's great for the team that Nico was able to hold on and get second place today but it's tough for me. That's two DNFs now this season and now I have to try and recover the points gap again. But these are learning experiences: we'll learn as a team and get stronger. Congratulations to Daniel today. It's awesome for him to get his first win and I know this will be a really special day for him.