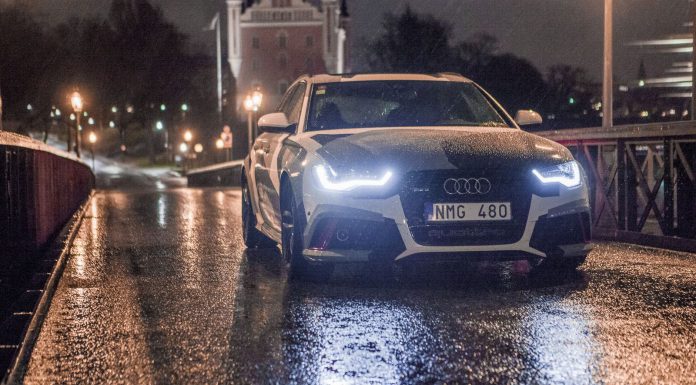 Alongside his epic Rebellion R2k which we recently had the privilege of snapping, Swedish skier Jon Olsson owns a stunning 2014 Audi RS6 Avant complete with a very unique camouflaged wrap to not only match his R2k, but to also match his house in Marbella, Spain! When visiting Sweden and on our way to Camp Gauto, we got in contact with Oscar Bakke (Jon Olsson's photographer) and in a matter of minutes, we were snapping pictures of the incredible car in the rainy conditions!
On top of the unique grey, black and white camouflage wrap, Jon's Audi RS6 Avant features a potent exhaust system courtesy of Milltek and is rolling on lowered suspension courtesy of H&R. When originally taking delivery of it, Jon revealed it was the most impressive car he'd driven with the exception of the incredible Koenigsegg Agera R!
While we didn't get behind the wheel, riding shotgun in the incredible German estate through Stockholm with its exhaust system was an experience any car enthusiast would love and one which we were lucky enough to have.
At the heart of the 2014 Audi RS6 Avant is a new uprated twin-turbo version of the 4.0 V8 TFSI engine also found in the S6. The engineers at Quattro GmbH, the company responsible for the RS models, managed to squeeze out another 140 hp, lifting its output to a more than impressive total of 560 hp.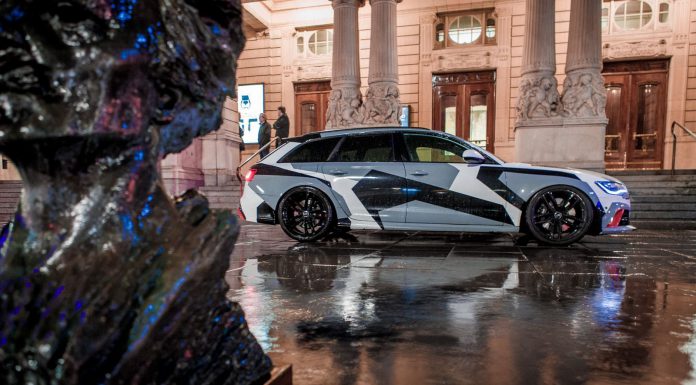 Audi has made downsizing one of the cornerstones of its strategy and with success. The 560 hp is available between 5,700 and 6,700 rpm. A constant 700 Nm of torque are available between 1,750 and 5,500 rpm. Because the high-revving four-liter engine has been rigorously designed for low load-change and flow losses, it develops this power quickly and spontaneously.