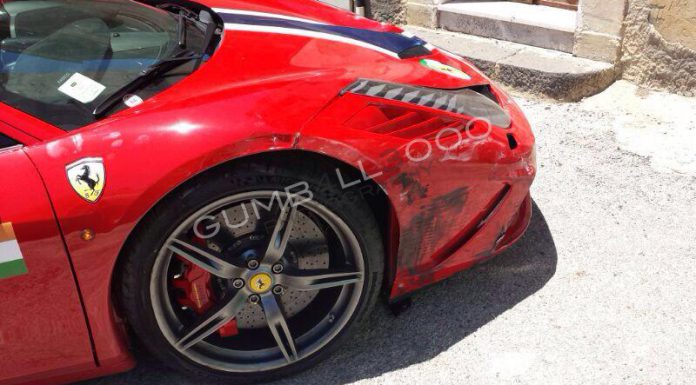 A stunning red Ferrari 458 Speciale has crashed in the Mediterranean island of Sicily just off the coast of Italy.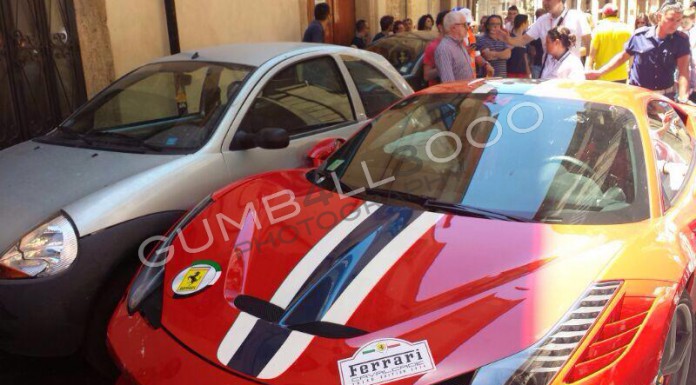 The exact cause of the crash isn't known, but it is believed the driver accelerated at an inopportune moment and ran into a tiny Ford hatchback damaging the Ferrari's wing mirror while also causing some fairly hefty damage to the front quarter panel.
While the damage may not seem that comprehensive from the photos, the impact was hard enough to deploy the side airbags and the 458 Speciale owner will be in for a fairly hefty repair bill for both cars!
[Photos via Paul Manaut, Gumb4ll3000 Photography]