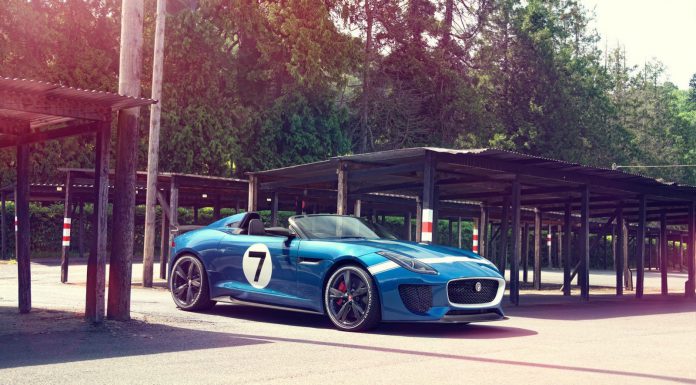 Jaguar Land Rover's newly launched Special Operations arm has confirmed it will debut a new model at next week's Goodwood Festival of Speed 2014. We know that the car will be a Jaguar rather than a Land Rover, but apart from that, very little is known.
Last year of course, Jaguar revealed the epic F-Type Project 7 Concept. Considering one extreme F-Type was created last year, it seems most likely that the new model will be something different. One possibility is one of the six original Jaguar Lightweight E-Types which Jaguar Land Rover Special Operations is currently working on.
Following the launch of Special Operations, Jaguar Land Rover said that it will create "the best of both brands, including high-performance derivatives, ultra-luxury products and limited-run collector editions".
Alongside the creation of very special cars for both Jaguar and Land Rover, Special Operations will offer new trim, colour and accessory options for 'regular' models while also working on restoring classic cars from both manufacturer's.
While speaking about Jaguar Land Rover Special Operation, the man who will lead the division John Edwards said, "We've been working on this for nine months. It's an area we didn't really engage with before.
"As a business, we are completely focused on enhancing and personalising the relationship our most discerning and enthusiastic customers have with our brands.
"By creating a Special Operations division we can harness the very best talent and expertise Jaguar Land Rover has – to deliver exceptional products and services our customers will love for life," he concluded.