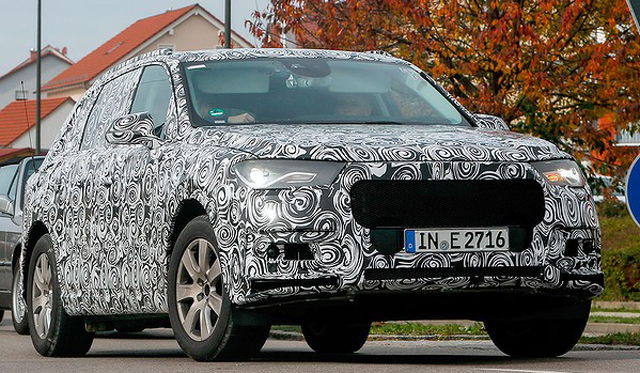 Drawing on experience from the recently revealed Audi RS5 TDI Concept, the next-generation Audi Q7 will reportedly be the first production car to utilise an electric turbocharged engine.
In the RS5 TDI Concept, this new engine manages to deliver around 380 hp but most impressively, a mega 553 lb-ft of torque. Helping to ensure that power is available as soon as the throttle pedal is depressed, the RS5 TDI Concept utilises an advanced electric compressor to eliminate all turbo lag by ensuring that the smaller of the two turbochargers, is always spolled up.
All of the power is sent to all four wheels via Audi's quattro system and an eight-speed automatic transmission. Consequently, Audi claims the RS5 TDI Concept will hit 100 km/h in just around 4 seconds and a top speed above 280 km/h (174 mph).
Of course, these figures aren't the be all and end all of the new concept. What is arguably even more impressive is the fact that the TDI Concept manages to consume less than 5 litres of diesel per 100 km over the average cycle.
When recently speaking about this new powertrain at the 24 Hours of Le Mans, head of diesel-engine development for Audi, Ulrich Weiss said, "I can confirm we are working on the development of the e-boost definitely.
"Be sure that Audi will bring it to the market. Maybe it will be not this year. But it will be very soon," he said.
When the possibility of the engine debuting on the Audi Q7 was mentioned, Weiss simply smiled in surprise.
[Via Drive]