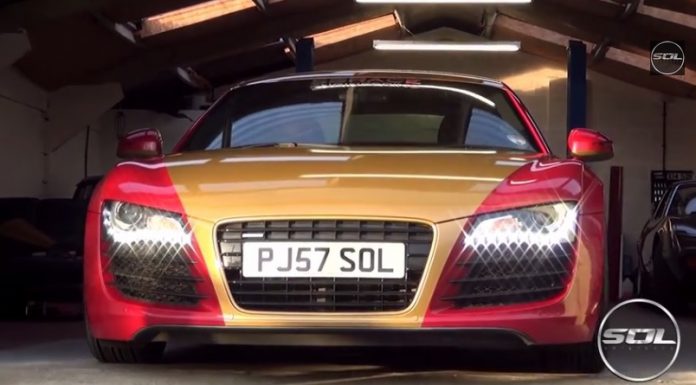 Wrapping took the world by storm a few years ago and ever since we have seen a number of different styles starting with matte, chrome and even velvet finishes. A few weeks ago we spent an afternoon with Supercars Of London's Audi R8 and here we have a video of the car with a very unique wrap.
[youtube]http://www.youtube.com/watch?v=khbSO6xaH58[/youtube]
The car has clearly been inspired by the comic book hero, Iron Man, with its gold and red theme. We love the look of the car with it contrasting black wheels and grills. It is great to see more and more different designs of supercar wraps all over the globe. We can't wait to see what the next big thing will be!