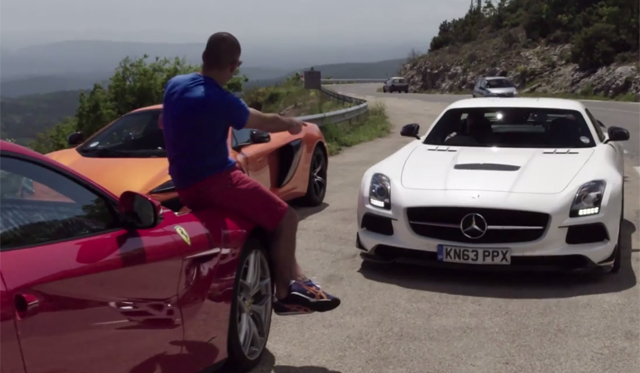 The first episode of Drive on NBC Sports aired a couple of weeks ago following the Monaco Grand Prix. Now the full episode has been posted online and it is well worth a watch!
[youtube]https://www.youtube.com/watch?v=3Ntw8HTygA8#t=538[/youtube]
This first episode sees host Chris Harris, Mike Spinelli and Matt Farah driving a Ferrari F12 Berlinetta, McLaren 650S Spider and a white Mercedes-Benz SLS AMG Black Series. It follows them travelling through some stunning European roads before ultimately arriving in arguably the world's supercar capital, Monaco.
While the episode follows a similar premise to a selection of Top Gear episodes aired throughout the years, it is definitely worth a watch!