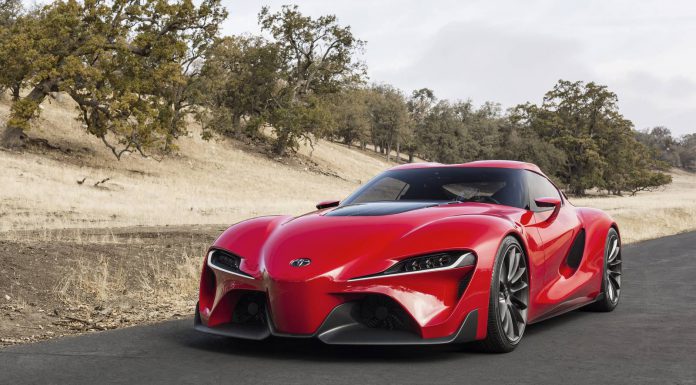 According to new reports, Toyota is set to create another example of its outlandish FT-1 Concept from the Detroit Motor Show in January.
This second Toyota FT-1 Concept will be finished in a different colour to the original, bright red concept car and is reportedly being done to gauge customer interest in such a model. Very rarely does Toyota create two examples of a concept like the FT-1 with the last time they did being the outlandish Lexus LF-LC Concept. That concept previewed the styling direction of the new Lexus RC and RC F and could spawn an LFA successor.
If the Toyota FT-1 Concept does make it to production, it is likely to act as a successor to the legendary Toyota Supra. If this is true, then we can expect it to utilise a 2.5-liter turbocharged V6 hybrid powertrain delivering around 400 hp.
From a design standpoint, many changes would be adopted for a road-going example. For example, the Toyota GT 86 was previewed for years by numerous concept cars before finally hitting the roads with similar, yet dramatically subdued styling.
Alongside this report about a second FT-1 Concept being on the horizon, there is some suggestion a Toyota GT-1 racing car could be launched to compete in Japan's Super GT Series.
[Via FT1 Club]