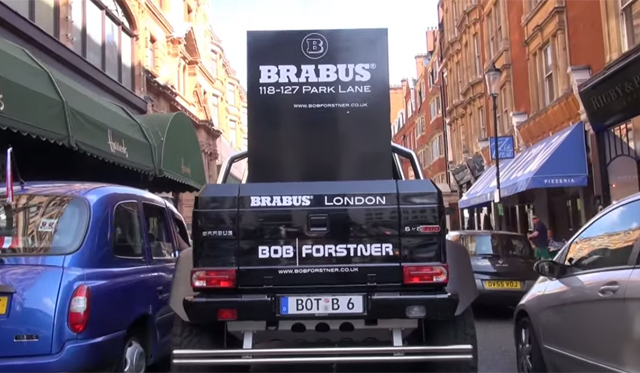 With the exception of the rather mysterious and one-off, Dartz Drive Hard 6×6, the Brabus B63S 700 6×6 is the most insane variant of the already absurd Mercedes-Benz G 63 AMG 6×6 offered.
[youtube]https://www.youtube.com/watch?v=Fo5DHMDqDi4#t=114[/youtube]
Despite being designed for being an absolute boss off-road, how would the Brabus 6×6 cope in the tight city streets of London? Well, a stunning black example is currently doing the rounds there and watching it tower above all other cars and drive down the narrow roads near Harrods really is a unique sight to see!