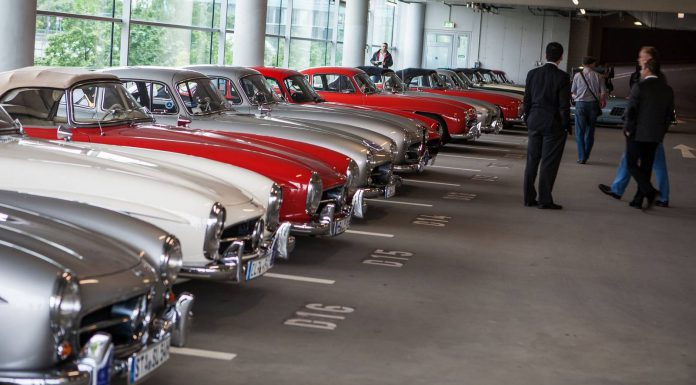 One of the biggest Mercedes-Benz SL gatherings took place this week, starting in the German city of Munich! The participants were diverse, coming together from from countries as diverse as South Africa and the United States of America. In total, over 80 cars took part and were supported by younger generation Mercedes-Benz SL models.
The Mercedes-Benz 300SL Club e.V. gathered for its 35th annual meeting. The event was hosted by Mercedes-Benz Munich, the cars headed out towards the Alps after a reception outside the Munich dealership.
The Mercedes-Benz 300SL was the first iteration of the Mercedes-Benz SL-Class. The SL-Class has now become a best-selling Mercedes-Benz model, however, the 300SL variants of the 50's and 60's remain incredibly rare.
Coupes are instantly noticeable for their revolutionary Gullwing doors. The 300SL featured a 3.0 litre engine, for the first time in a production automobile it featured fuel-injection.
The Mercedes-Benz 300SL also used a unique lightweight tubular chassis which necessitated a high door sill. This gives the 300SL its distinctive look and provides a practical purpose for those stunning Gullwing doors!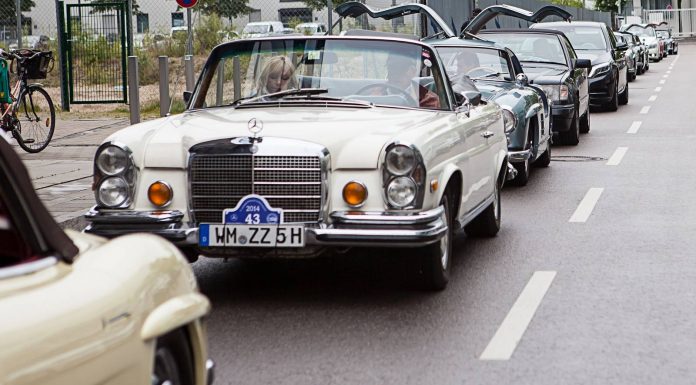 [Photos via Mercedes-Benz Munich]