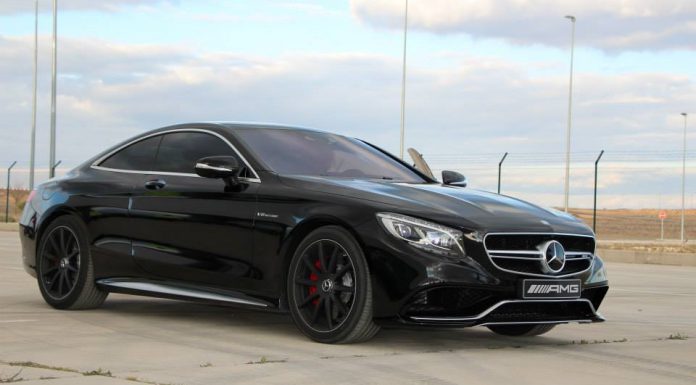 Just yesterday, we brought you a new trailer of the Mercedes-Benz S 63 AMG Coupe. While the video itself was very interesting, what caught our attention more was the stunning S 63 AMG Coupe actually featured. Finished in black and complemented with flat black wheels, Mercedes-Benz has just revealed some pictures of the car for our viewing pleasure!
Prior to seeing these images, we had no doubt that the S 63 AMG Coupe was truly one of the most beautiful cars on the market. Now after seeing a black on black example, our minds have been blown yet again. Alongside the aforementioned high gloss black finish and flat black wheels, this S 63 AMG Coupe features heavily tinted windows, chrome accents and red brake calipers!
Replacing the CL63 AMG, the new Mercedes-Benz S 63 AMG Coupe is powered by a potent 5.5-liter twin-turbocharged V8 engine delivering 577 hp at 5,500 rpm as well as a brutal 664 lb-ft of torque at a low 2,240 rpm. To put this into comparison, this is a 40 hp increase over the CL63 AMG. The massive engine is then mated to a seven-speed Speedshift automatic transmission.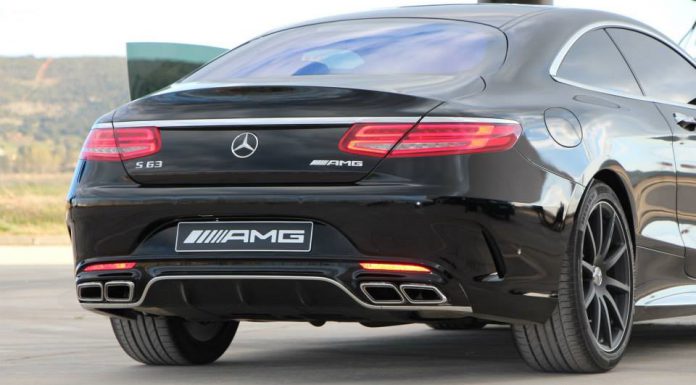 Interestingly, the new S 63 AMG Coupe can be ordered either in rear-wheel drive or all-wheel drive configurations in Europe but in the U.S., the car is only available with the 4Matic all-wheel drive system. As for the all-wheel drive version, 33 per cent of the power is sent to the front axle with the remaining 67 per cent going to the rear wheels.