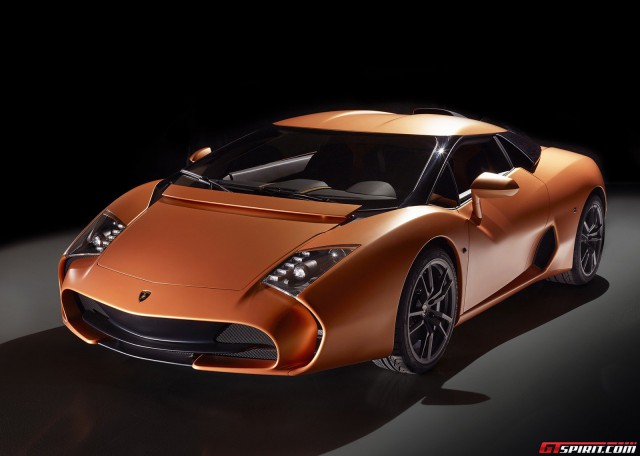 Commissioned by car collector Albert Spiess, the Lamborghini 5-95 Zagato revealed at the recent Villa d'Este 2014 is just the latest in a long line of Lamborghini and Zagato collaborations. Additionally, it continues Lamborghini's tradition of wild concepts and one-offs.
The latest word on the street however is that the 5-95 Zagato has actually been given the thumbs up for an extremely limited production run by Lamborghini and Volkswagen Group design director Walter Da Silva. While this remains to be confirmed, it is definitely good news for wealthy fans of the 5-95 Zagato!
Lamborghini and Zagato first collaborated on the Lamborghini 3500 GTZ almost 50 years ago. Since then there have been a number of Lamborghini Zagato collaborations including two Lamborghini Diablo models, the Zagato Raptor and the Lamborghini Canto. Zagato even designed an SUV concept for Lamborghini in 1997; the Lamborghini LM003 Borneo!
From a visual standpoint, the Lamborghini 5-95 Zagato features a unique front end incorporating a gaping wide air intake. It also features all new headlights, a double-bubble roof, special wheels, redesigned doors and skirts as well as a prominent roof scoop. From the rear, it looks nothing like any production Lamborghini ever made with single round taillights, quad exhaust pipes and a unique black rear grille.
Beneath the unique body are the same mechanicals as the Lamborghini Gallardo LP570-4 Superleggera delivering 570 hp.
[Via Autocar]