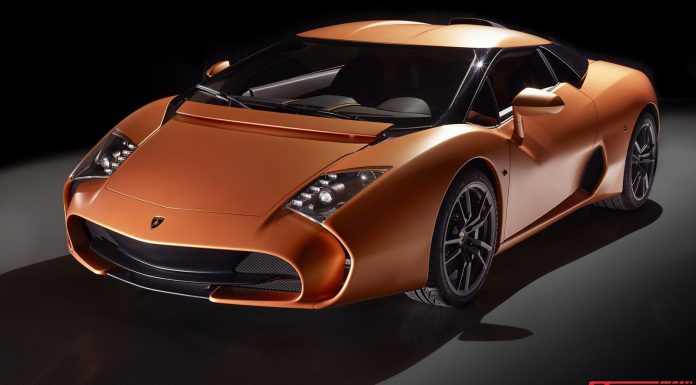 Italian design house Zagato are celebrated their 95th anniversary this year. They are celebrating this weekend at Ville d'Este 2014 with the brand new Lamborghini 5-95 Zagato. This Lamborghini is a special commission by renowned collector Albert Spiess and has been updated with official sanction by the factory.
The platform for the project is the Lamborghini Gallardo LP570-4. It features the same running gear including the naturally aspirated V10 engine. The exterior design closely resembles the new Lamborghini Huracan with its smoother lines.
In truth though the Lamborghini 5-95 Zagato looks nothing like the Huracan or the Gallardo upon which it is based. It features a wide open front bumper together with the trademark Zagato double-bubble roof. The rear gets an enlarged mesh vent as well as neat quad exhausts.
Lamborghini and Zagato first collaborated on the Lamborghini 3500 GTZ almost 50 years ago. Since then there have been a number of Lamborghini Zagato collaborations including two Lamborghini Diablo models, the Zagato Raptor and the Lamborghini Canto. Zagato even designed an SUV concept for Lamborghini in 1997; the Lamborghini LM003 Borneo!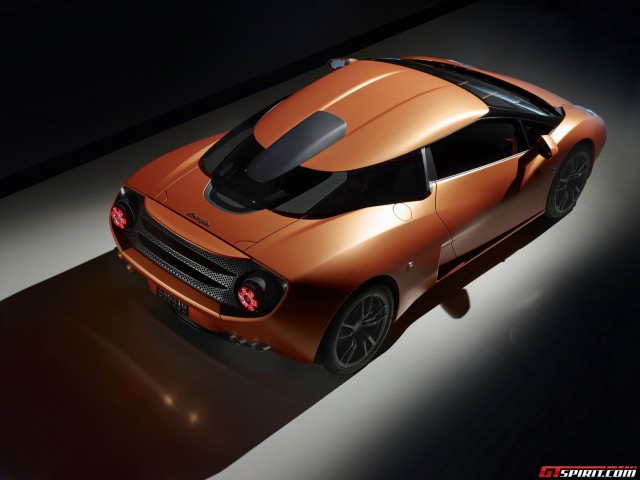 Andrea Zagato said:
"We have chosen the Gallardo because it is the most sensational project in Lamborghini's history. An extraordinary car, perfect in engineering terms, that has brought the image of 'the Bull' from a 'cottage industry' to a worldwide major industrial reality. The Gallardo production figures exceeded the whole Lamborghini production since its foundation."
Albert Spiess said:
"I always appreciated the ability of Zagato to create timeless lines with a forceful visual impact. I believe that a sensual design inspired by nature, together with the best technology, strike a perfect balance that is possible to achieve only in Italy. The 5-95 will be a fundamental piece of my collection."