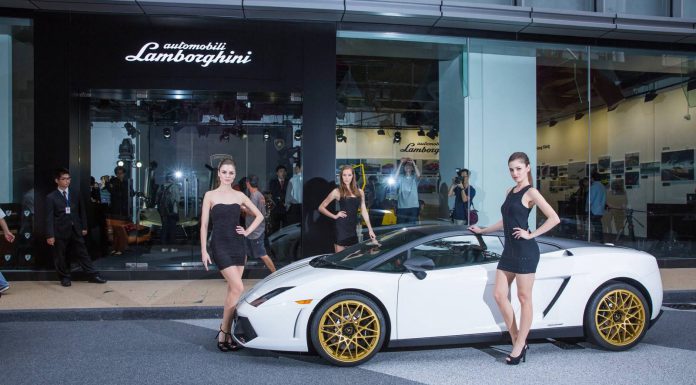 After its success in Germany and the UK, Hong Kong becomes the third place (and first in the Asia Pacific) where the Lamborghini Pop-up Museum is being hosted.
Located in one of the newly-established properties at the heart of Causeway Bay, the Museum celebrates the brand's heritage with 50+ years of history and introduces the story and history of Lamborghini to the Hong Kong public. Collections of memorable photos, as well as rare vehicles loaned out by local collectors are being showcased.
Currently presented at the Museum are the 4000GT 2+2, the Countach LP-400 and the Reventon Roadster, while the LM002, the 40th Anniversary Murcielago, the Gallardo LP550-2 Kong Kong Edition and the Aventador will join next. Other contents at the Museum are also subject to change on regular basis.
Also revealed during the opening launch is the book "Lamborghini – 100 Years of Innovation in Half the Time" which is to be officially released later this year but is now available in limited copies at the Museum in advance, at a discounted HK$700 (SRP $1000).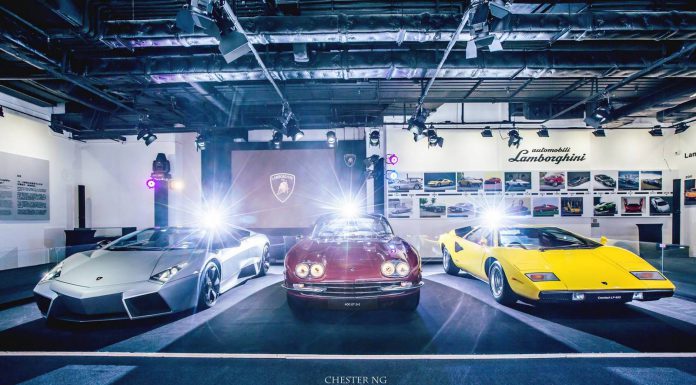 The Lamborghini Pop-up Museum is currently open to the public and runs till September 2014, where the much awaited Huracan is also likely be launched at the same venue afterwards.
On a separate note, it turns out the Veneno we have reported earlier is now without an owner. The limited-edition vehicle was in HK during transit where it was expected to be delivered to the buyer shortly after. However, according to loose media sources, due to various reasons, the delivery of the vehicle has been rejected by the buyer. However, we did hear that while the buyer is not fully satisfied with the vehicle's colours and certain upholstery configurations, the vehicle's premature leaked publicity has also upset the buyer to certain extent. For now the Veneno has been relocated to Lambo HK's service centre/garage, awaiting its new buyer.
Photography by: Chester Ng (official), Al (reportage)