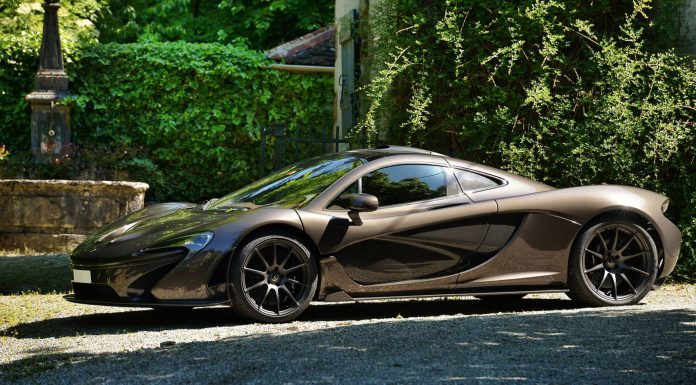 While just 375 examples of the McLaren P1 are being produced, the British firm has allowed its customers an endless array of colour options to choose from to make sure their vehicle is unique from all others. The following McLaren P1 recently spotted in Switzerland has to be one of the most eye-catching we have seen to date.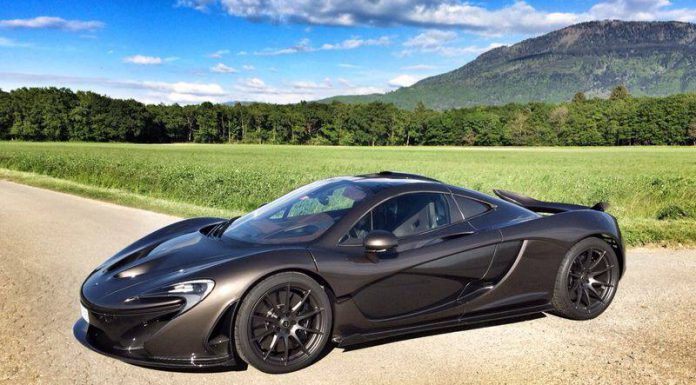 The car is painted in a stunning shade of light bronze and is rolling on a set of bronze wheels. Alongside the bare carbon fibre components on the front bumper and doors, this P1 is the definition of classy. Furthermore, the cabin also appears to be a nice mixture of bronze and brown!

As if you need reminding, the McLaren P1 is one of three new hybrid hypercars on the market, the others being the Porsche 918 Spyder and LaFerrari. As previously mentioned, the P1 utilises an upgraded variant of the 3.8-liter twin-turbocharged V8 engine from the 12C designed to now deliver 727 hp at 7,300 rpm and 531 lb-ft of torque at 4,000 rpm. This internal combustion engine is then mated to an electric motor delivering a further 176 hp and 192 lb-ft of torque leading to a total of 903 hp and 664 lb-ft.