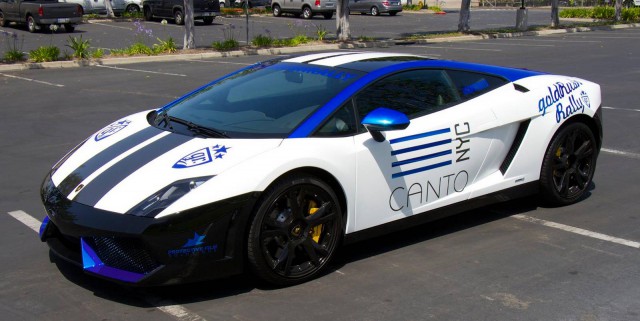 Recently we've been bringing you some of the interesting wraps installed on a range of supercars for the upcoming goldRush Rally 2014. The latest car to receive its race ready wrap is a Lamborghini Gallardo LP560-4 thanks to Protective Film Solutions.

This particular Gallardo is being driven by designer Joanne Del Prete and features her label, Canto NYC in the livery.
The goldRush Rally 2014 kicks off on May 31st from the MGM Resorts Festival Grounds in Las Vegas.