It's show & shine season, and you know what that means! It's about time we saw some stunning supercars come out to play! Lamborghini Newport Beach hosts monthly supercar shows at their showroom, and this month had an incredible turnout!
Lamborghini Aventador's, a McLaren P1 and a few cars from the upcoming goldRush Rally from Las Vegas to New York, were all in attendance.
The supercar show featured a gold and red wrapped Ferrari 458 Italia, which captured the attention of those at the show. The Protective Film Solutions Audi R8 also made an appearance. Both of these unique rides will be rallying on goldRush Rally starting on June 1st.
But the real show-stopper was the 1,200lb Hayabusa-powered Magnum MK5.
Powering the Magnum Mk5 sports car is a small four-cylinder Suzuki Hayabusa motorcycle engine. Thanks to some fine-tuning, it now delivers 247hp. Mated to this motorbike engine is a fast-shifting six-speed sequential gearbox sending all the power to the rear wheels. The Magnum Mk5 can sprint from 0-100 km/h in just 3.2 seconds and onto an impressive top speed of 150 mph.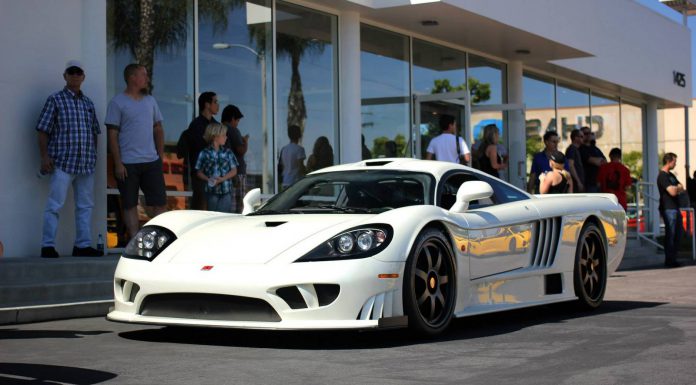 From Hummer's to Lamborghini's, this month's supercar show was a smashing success! We look forward to seeing what shows up to Lamborghini Newport Beach for next month's show!