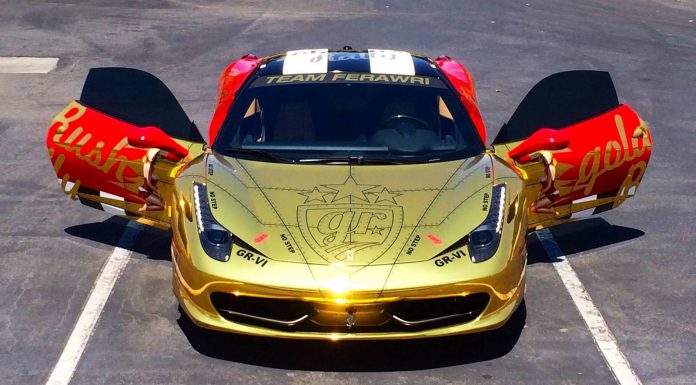 GoldRush Rally 6 is fast approaching, and we're starting to catch a glimpse of some of the cars that will be on this year's crazy adventure! For years one of the rally organizers, Raw Mean, has brought along his Maserati GranTurismo, and later his Granturismo MC Sportline, both dubbed the 'Rawserati.'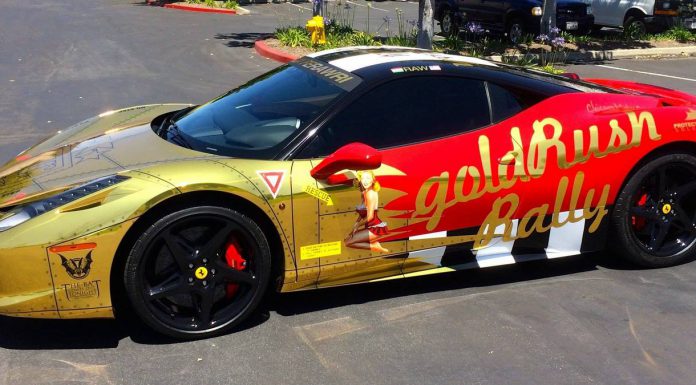 This year, the goldRush Rally flagship car will not be the famed Maserati, but another cool ride in Raw Mean's stable – this insane Ferrari 458 Italia.
But what makes it so incredible is the wrap that was recently installed by Protective Film Solutions. One goldRush Rally tradition, like the name states, is to create a gold theme for your team. Every year the Rawserati has shown up with a different variation of the gold wrap. Now it's the Ferarri's turn!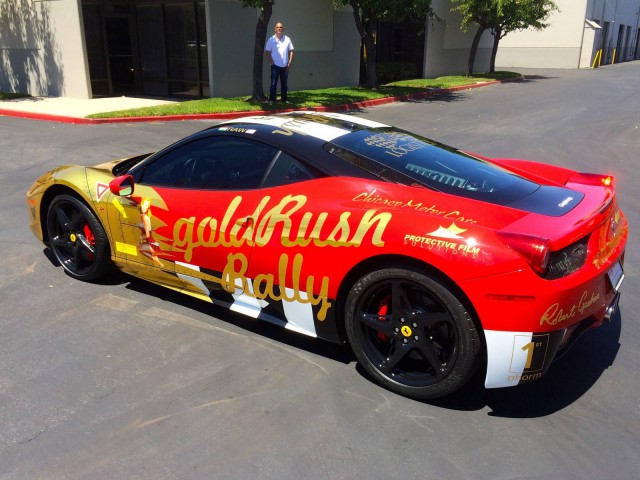 Protective Film Solutions wrapped this 458 Italia to have a fighter jet theme for the rally, and of course it sports some very flashy gold elements!
Rallies have traditionally seen participants wrap their cars to make them over-the-top for their weekly events, but lately we've seen some pretty good showings as far as wraps are concerned. It'll be exciting to see this Ferarri on the starting grid on May 31st in Las Vegas, NV.