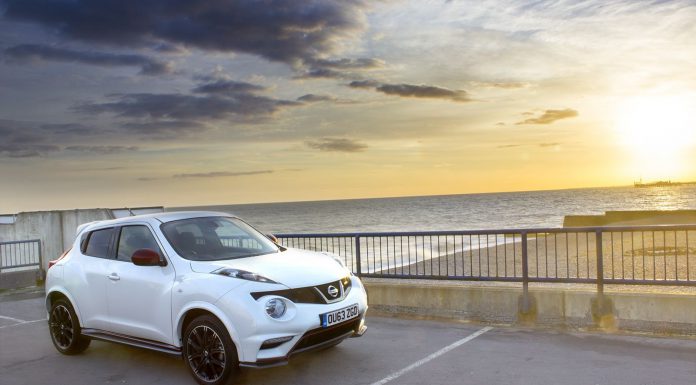 The Nissan Juke Nismo is squarely targeted at the next generation of Nismo lovers, but is it any good? It certainly sits in a tough category. While it is a crossover, you have to place this Nismo version with the excellent Renault Clio and Ford Fiesta which both offer some serious hot hatch competition.
First things first, lets discuss the looks Talking to various people on the street they are marmite, people they either seemed to love it or hate it. Over the seven days I spent with the car my initial dislike slowly defrosted, but there are still a few questionable angles to the car. You can't deny though, the car does stand outand I found myself spotting Jukes and Nismo Jukes everywhere I drove.
Nismo – Nissan Motorsport International Limited is thirty years old this year and the racing heritage of Nissan stretches far beyond that with the likes of the legendary KPGC10 GT-R "Hakosuka" which raced with much success in the early 70's. The first road car to come out of the NISMO department was the legendary Skyline GT-R R32 (the third generation of GT-R) released in 1989. For most of us the closest we have ever come to driving one of these is via Sony's Gran Turismo game but now you can be part of Nismo for just a sniff over £20,000.
So, what does that get you? Well the revvy turbocharged 1.6 DIG-T puts out 197 hp and will see the Juke Nismo hit 96 km/h (60 mph) in under 8 seconds and will go on to hit 200 km/h. Obviously top speeds are irrelevant on public roads, but the low top speed reveals the Juke Nismo's hidden feature, it really is a traffic light Grand Prix winner. Get the turbo spinning and with Sport mode engaged and the Juke Nismo will launch off the lights and hold its own right up to Her Majesty's speed limit. The engine loves to rev meaning you can really use the full power range right up to 6,500 rpm where the plucky 1.6 finally starts to run out of energy.
The elevated driving position inspires confidence and you are able to easily place the car where you want it on the road. On a daily commute I found the ride a little hard, especially for a car that will spend most of its life in the city dodging pot holes. That said, once out onto your favourite A-road you can really push the car hard with improved feedback from the steering wheel over the standard Juke.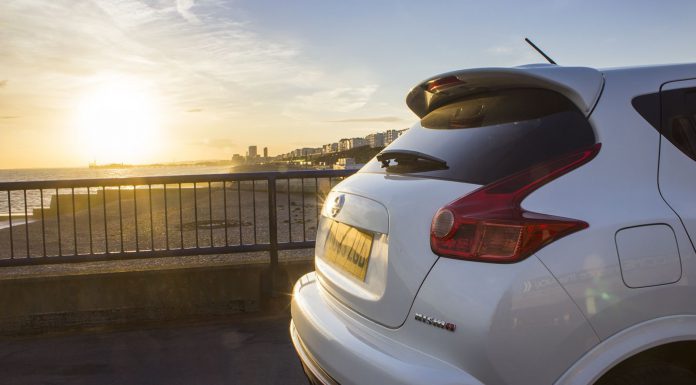 The handling is good, and you feel confident turning into corners at speed and powering out. Body control is really good, but push too hard and you soon start to notice that grip levels aren't quite up to the job. Perhaps some tweaks to the suspension and some super sticky tyres could help this.
Inside, the Nismo Juke is well equipped with everything you would expect from a modern car. You can plug your phone or iPad in with full Bluetooth connectivity, there are heated front seats and the excellent Nissan sat-nav. My personal favourite touch though is the steering wheel, it really is a pleasure to hold. Given that a steering wheel is something you see most often in a car over and above anything else it's a great move to trim the wheel in Alcantara. The seats are also excellent. Sports seats covered in suede they hold you firmly in place when you are pushing on while remain comfortable when potholing around town.
Last year I was lucky enough to be a member of the crew on the Gumball 3000 rally. Our crew car was a Nismo Juke and I had the pleasure of driving it from Copenhagen to Monaco via St Petersburg. You learn a lot about a car in 3000 miles. Being on the road for 12 hours at a time you start to notice a few things, especially when there were four men and all our gear crammed into the car.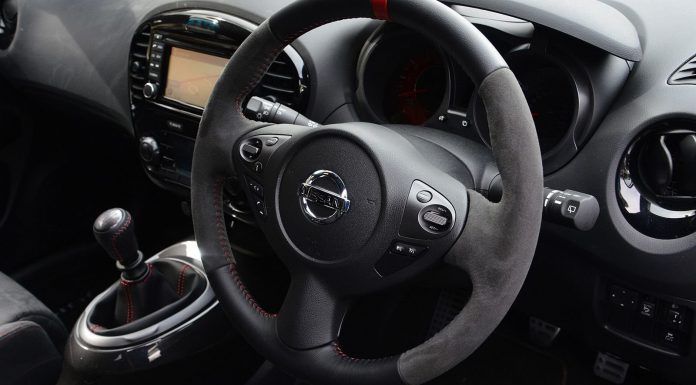 While it was a squeeze, none of us actually ever complained that were weren't comfortable and for one of our crew members who was too young to drive he spent most of the time asleep!
What was a little frustrating was the size of the fuel tank. This would be unnoticeable in normal everyday use, but when you have 1000 miles to drive you soon realise that actually it is quite a small tank in the Juke.
There was certainly enough power in the engine to help us catch the ferry from Stockholm to Turku when we were well behind schedule. The weather was terrible with lots of rain but the car instilled confidence, allowing us to press on for the ferry which we made by 5 minutes!
In Poland we learnt that you should keep the doors locked when a local tried to car jack us as we sat in traffic. To be honest it was more of an adrenalin buzz than scary but that is probably thanks to the quick thinking of us to slam the door closed and drop the clutch. We really did test the handling weaving in and out of traffic and road works to get as far away as possible from that town!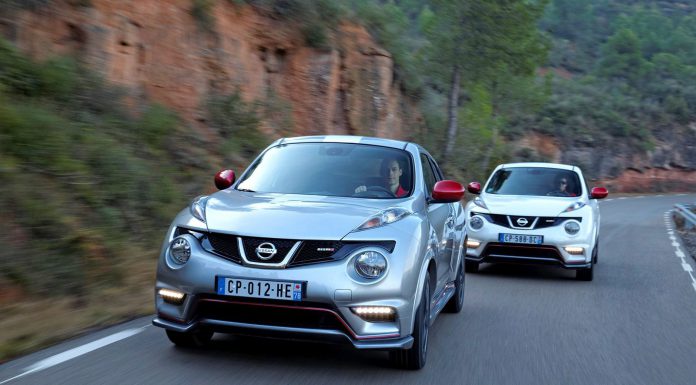 So, in conclusion, the Juke is a good little car. If you want a fun car that inspires driving confidence and is easy to drive then it's well worth consideration. If you want a car that you can take on track days then it possibly isn't the car for you. While the introduction of Nismo parts has helped the car, there is no getting away from the fact that at heart this car is a crossover with some sporting credentials.
I look forward to driving our next Nismo car on test, the Nismo 370Z.