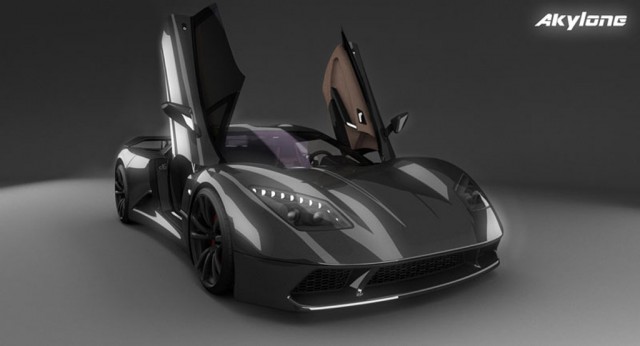 Supercar start-ups come around every few months. The vast majority never receive enough investment to ever see the car's come to life outside a simulator. However, Genty Automobile is determined not to be another supercar failure and has just revealed updated details about its Akylone supercar which was first revealed in virtual form in 2011.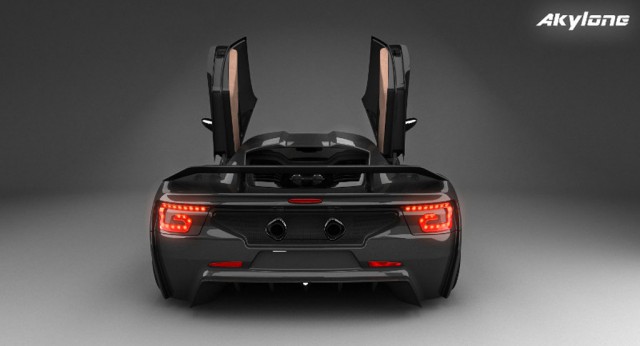 The whole purpose behind the creation of the Genty Akylone is to create a world beating supercar with an incredible power-to-weight ratio to rival the new breed of hybrid hypercars. Interestingly, the French manufacturer is proposing to use a bespoke engine for the Akylone designed to produce up to 1200 hp and 961 lb-ft of torque.
This potent powertrain would be mated to a six-speed sequential transmission complete with paddle shifters. Due to the heavy use of carbon fibre and aluminium, the proposed weight of the Genty Akylone is a mere 1100 kg with a weight distribution of 42 per cent at the front and 58 per cent at the rear. With the engine, gearbox and lightweight construction all combined, Genty claims the Akylone will be able to hit 100 km/h in just 2.7 seconds, 200 km/h in 7.2 seconds and 300 km/h in just 14 seconds.
[youtube]https://www.youtube.com/watch?v=89TOy0E5uMs[/youtube]
Genty Automobile is still in the process of finding additional funding for the project in order to create a full-sized model of the Akylone.