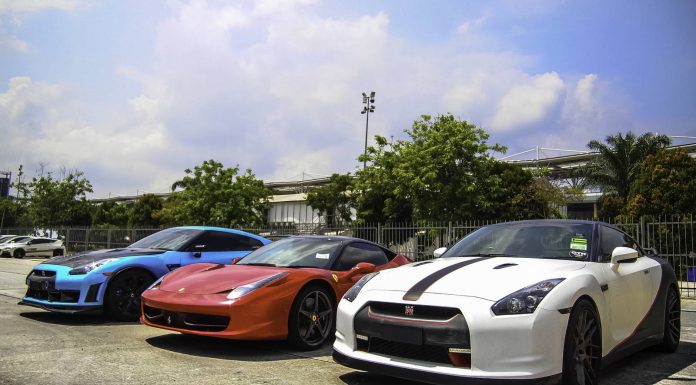 The TimeToAttack racing series held across Malaysia and Singapore gathers together some of the world's absolutely greatest sports cars for some timed driving. The first round of the 2014 TimeToAttack season was recently held at the Sepang Formula One circuit.
Some of the awesome cars to compete included a host of GT-Rs from Malaysia's Nissan GT-R Owners Club as well as a white Lamborghini Gallardo LP560-4, Nissan 350 and 370Zs, Evos, WRX STIs, RX-7s and more.
However, as the galleries show, Nissan GT-Rs were in abundance and dominated the event. Many of the GT-Rs at the event have been heavily modified and wrapped in unique and very bright shades such as a couple of blue GT-Rs, a deep purple one, lime green, matte yellow and many more!