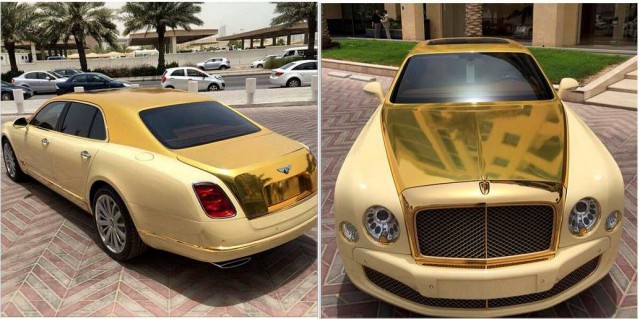 Al Wajba Motors is a Bentley, Lamborghini, McLaren and Bugatti specialist located in Qatar. Having just unveiled a brand new showroom, the next step was of course to order a bespoke car to fill it. This Bentley Mulsanne fits the bill perfectly.
The pictures were posted from the Instagram account 55569191 and apparently show a Bentley Mulsanne fitted with a solid gold centre stripe. It looks as though the cars is a product of the Bentley Mulliner programme. The main paint colour looks to a vivid shade of eggshell.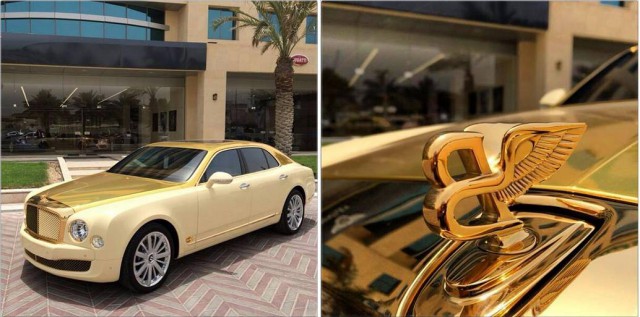 The Bentley Mulsanne is fitted with the same 6.75-liter V8 as the standard car. That engine produces 505 hp and 752 lb-ft of torque from 1750 rpm. The power is transferred to the rear wheels via an 8-speed ZF gearbox.
Hopefully we will be able to see some official photos and a set of official details in the near future. When we do, we will let you know.