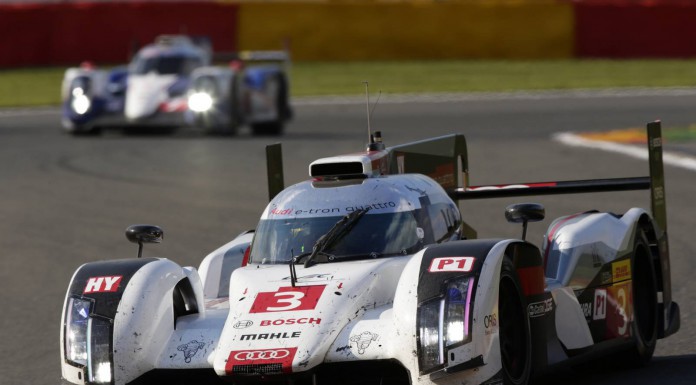 The FIA World Endurance Championship visits some of the world's most famous race tracks and because tracks can differ so greatly, typically two versions of each car is created for the low downforce and high downforce circuits. Audi has just unveiled the second variant of the Audi R8 e-tron quattro for Le Mans.
The Le Mans circuit necessitates very little drag so much so that at last year's 24 Hour race, Audi factory driver Andre Lotterer completed a lap averaging 242 km/h. Of the eight rounds of this year's FIA World Endurance Championship, Le Mans is the only one where this body version is necessary.
Visually, the low drag Audi R18 e-tron quattro features modified bodywork which is particularly noticeable at the front end with the modified fenders. Revised tailpipes have also been implemented with them now exiting directly above the rear diffuser.
When discussing the car, Head of Aerodynamics at Audi Sport Jan Monchauz said, "We typically begin with a rough initial layout. The engine concept, the wheelbase and the schematic drawing of the vehicle provide us with the key data. We subsequently design the first basic aerodynamic shape. In the next step, we analyse its performance potential by means of CFD (Computational Fluid Dynamics).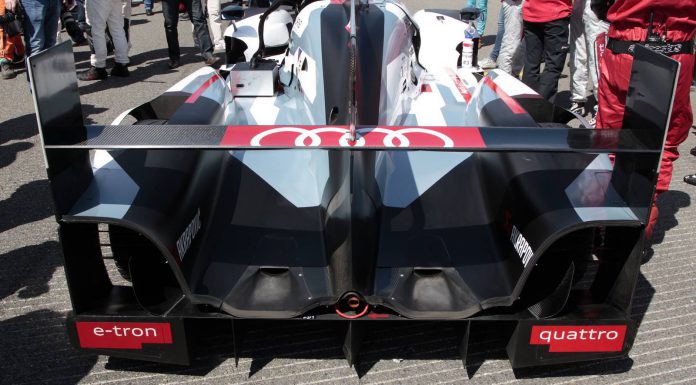 "To achieve the efficiency targets defined by the regulations, it is necessary to find the perfect ratio between aerodynamic drag and downforce," says Dr. Martin Mühlmeier, Head of Technology at Audi Sport. "Using multiple simulations, we try to clarify even before the first test whether or not the car generates sufficient downforce to achieve the desired cornering speeds. At the same time, it is necessary to prevent excessive aerodynamic drag because we have to be fast on the straights as well. Another challenge resulting from the 2014 regulations is to design the aerodynamics in a way that optimally complies with the specified consumption targets."