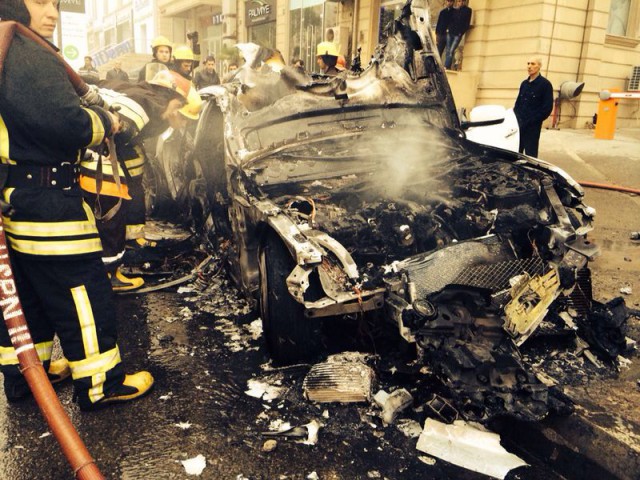 A brand new Maserati Quattroporte burnt to the ground in Azerbaijan over the weekend. The four door sedan caught fire in central Baku on Saturday but it isn't thought that anyone was hurt during the incident.
Few details are available, only that the car was owned by Rufat Abdullayev, a Baku resident. It seems from the pictures that the car is a Maserati Quattroporte GTS, perhaps one of the only new Quattroporte's in Azerbaijan.
It is possible that the car fell victim to an arson attack. Otherwise, an unexplained mechanical failure seems to be another likely explanation. It seems odd that such a new car would suffer from such a catastrophic mechanical and we are sure that Maserati will fully investigate.
The car has disintegrated to the point that it is almost unrecognisable, save for the tell-tale fender vents. It is also difficult to work out where the fire started. The engine bay looks to have suffered quite heavily, although the interior seems to have taken the biggest hit of all.