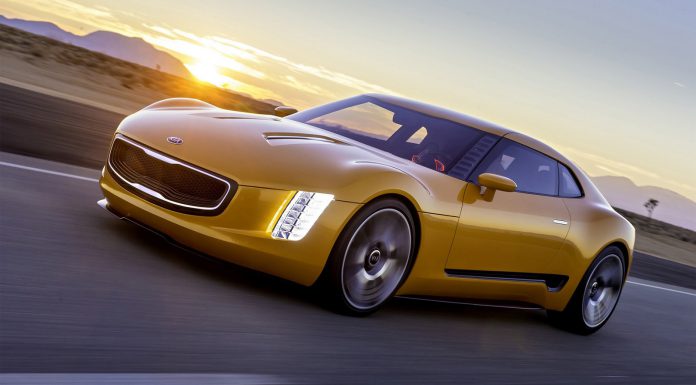 At the Detroit Motor Show at the start of the year, Kia left us pleasantly surprised with the reveal of the GT4 Stinger sports car. Featuring a bold design as well as some very promising mechanicals, the GT4 Stinger looked set to become the perfect Nissan 370Z rival. However, according to Marketing chief Lee Soon-nam, it won't reach production.
While speaking with Automotive News, Soon-nam revealed that the manufacturer needs to improve its brand image and awareness before considering putting a car which would admittedly sell in small volumes, into production.
"The volume will be smaller and then we can't enhance the brand image fully. We would like to build our brand image to some level. Then we can maximize the effects of the new car launch. From a marketing point, a new car launch should be helpful to enhancing the brand image. If a Chinese brand introduced a roadster, would it affect customer perception? I don't think so.
Even though we are doing very well in the global market, many customers do not know Kia yet," he conceded.
Under the hood, the Kia GT4 Stinger Concept presented at Detroit features a 2.0-liter turbocharged direct injection four-cylinder engine delivering an impressive 315 hp. When compared to the 197 hp produced by the naturally-aspirated Toyota GT86 and Subaru BRZ sports cars, there's no doubt that the Kia GT4 Stinger will be in a different league when and if it hits the road. To put this into perspective, the Nissan 370Z delivers 330 hp from its 3.7-liter V6 engine, so the smaller capacity GT4 Stinger isn't far away.