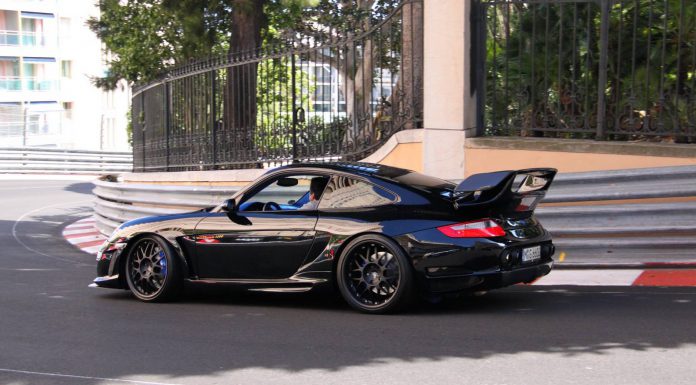 This Porsche 911 started out life like any other Porsche, a fun, sporty car looking for some cruising time on the open road. But when a horsepower fanatic got ahold of this 911, he had bigger and better plans for his new toy.
At first, the 911 was converted to a Gemballa Avalanche, an extreme performance machine.
The performance of the Avalanche is truly an attention-getter. The motor boasts a breathtaking 650hp. Part of the motor's conversion by the Gemballa engineers included eliciting an impressive 820Nm torque, guaranteed to bring a satisfied smile to the driver's face.
In comparison, the standard Porsche 997 model features maximum 400Nm torque at 4600 RPM. The difference puts the GTR 650 Avalanche's sprinting qualities in a class all their own.
The GTR 650 Avalanche reaches the 200 km/h mark in only 11.2 seconds, with a top speed of 335 km/h.
Then the owner took it to Porsche tuner, 9ff for even more power. With the new 9ff modifications, this superb Porsche only needs 3.3 seconds to sprint to 100km/h, and has a new top speed of 403km/h.
Now sporting over 1200hp, this unique Porsche has a lot to brag about.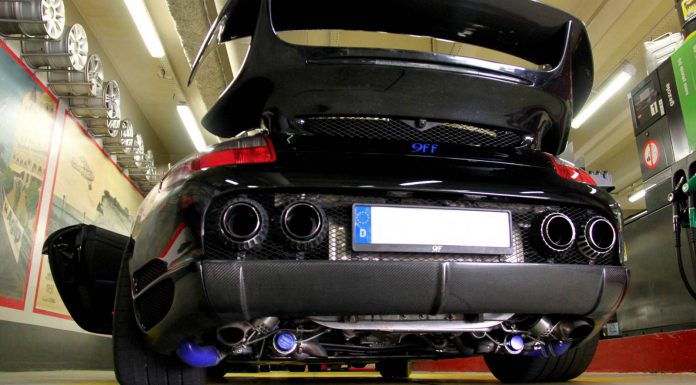 Now sporting eight exhaust pipes, this beastly machine is surely to attract a crowd wherever it travels. After all, with 1200hp behind him, and sitting in a very attractive Porsche, how could it not attract attention?